A critical stage in communicating with subscribers via email is tracking campaign statistics, which includes indicators such as open email rates and click-throughs. To make these indicators available, you need to enable them during campaign creation an email.
Step 1. Add Information about the Campaign
Fill in all the fields: campaign name, address book, "from " email address, sender's name, subject line.
Step 2. Choose an Email Template and Add Text
Choose, download, or create a template and add the text of your email.
Step 3. Enable Retrieving Statistics
At this stage, you can enable such indicators as "Opens" and "Clicks" in the "Collect statistics" section. This is enough to track statistics in the SendPulse account.

To track statistics in Google Analytics, select the "Add Google Analytics and Yandex.Metrika tags" checkbox and specify the company name. The name you specify is the utm_campaign code of the campaign. The service adds the utm_source and utm_medium codes automatically.
 Step 4. Track Statistics in Your SendPulse Account
Open the "EMAIL" tab. Click "My campaigns" and open the "List of reports" tab.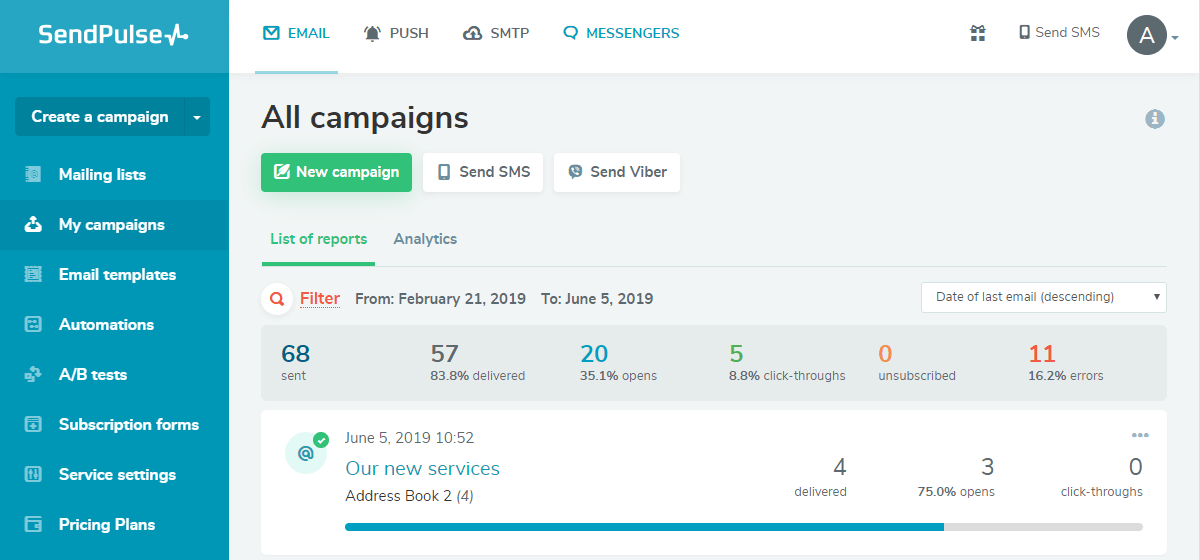 Open a campaign from the list to see the detailed statistics. The service collects data about clicks, how many emails are delivered and opened. More detailed stats will help you track the number of errors, emails marked as spam, countries with the most active subscribers, and the devices they use.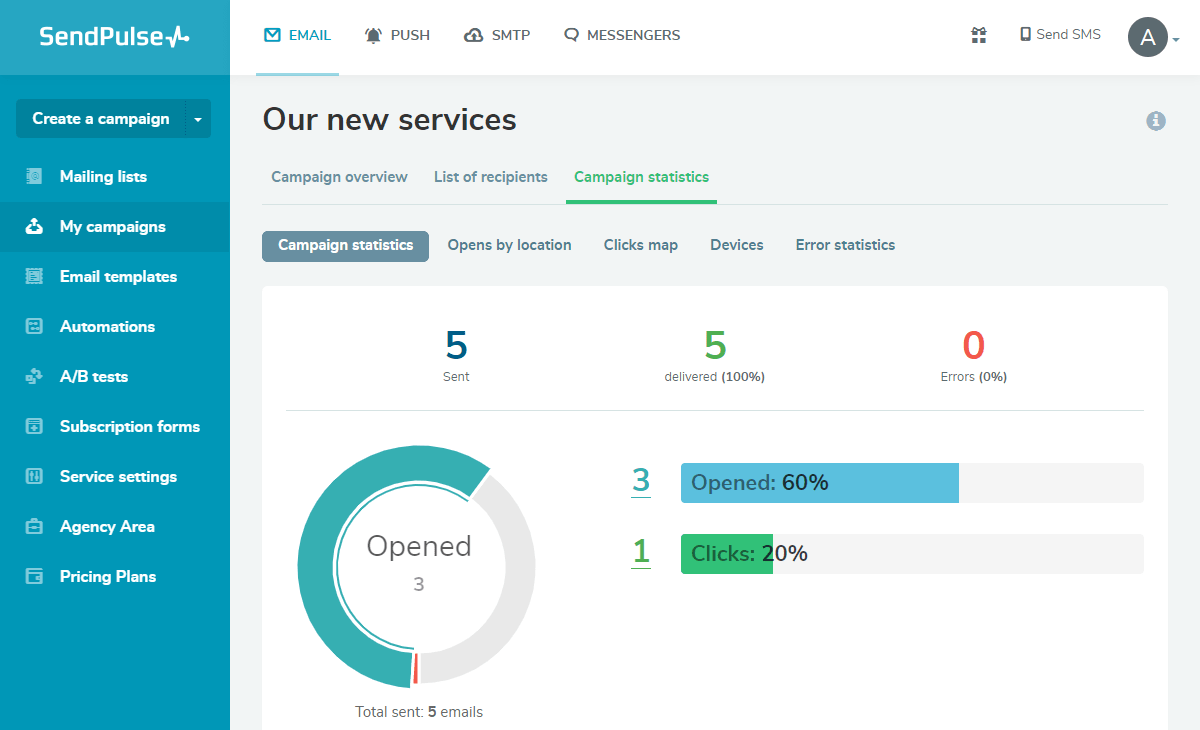 You can compare the efficiency of several campaigns on the "Analytics" tab.
Step 5. Track Statistics in Google Analytics
Go to "Acquisition" - "All Traffic" - "Channels."
Select "Medium" as a primary dimension.
Find the data on the "email" medium in the table.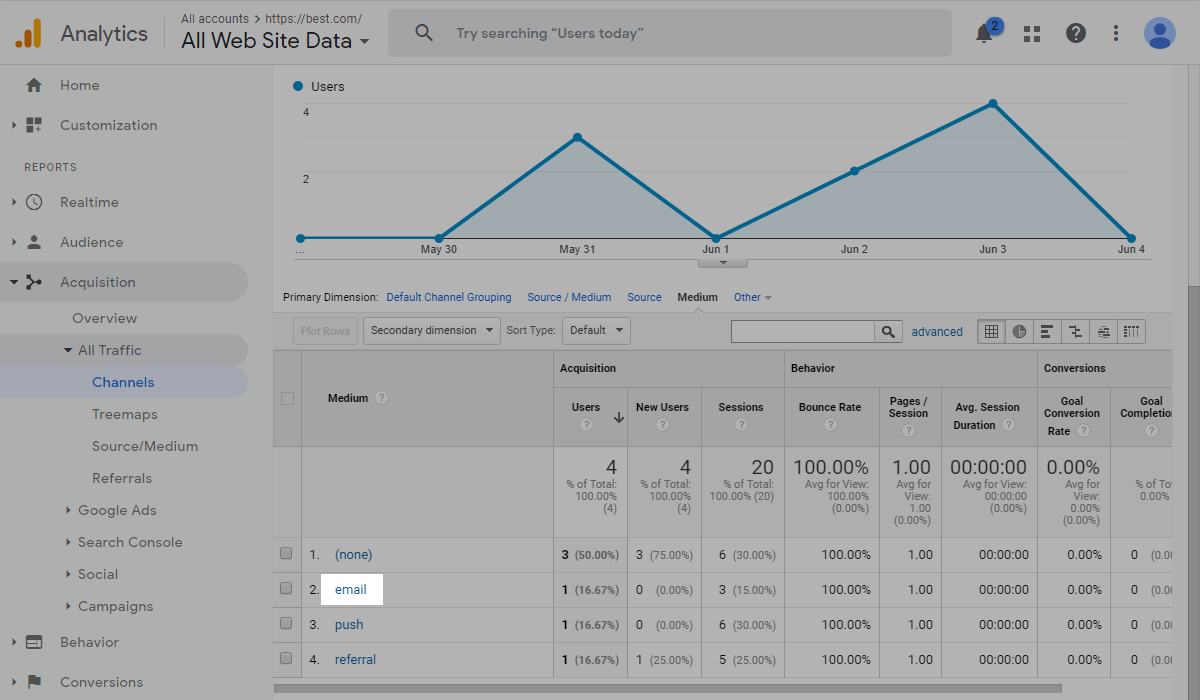 To view campaign data, open the "Other" drop-down menu, click "Acquisition," and click "Campaign."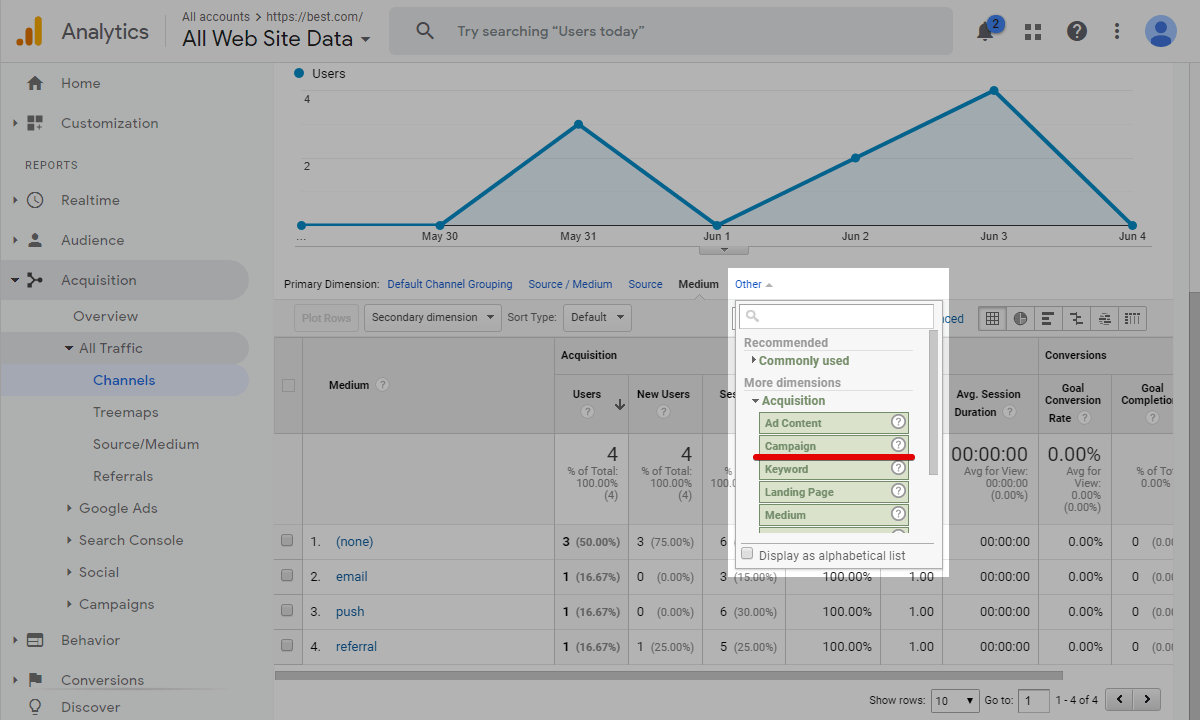 In the Campaign column, find the name that corresponds to the utm_campaign code in your campaign.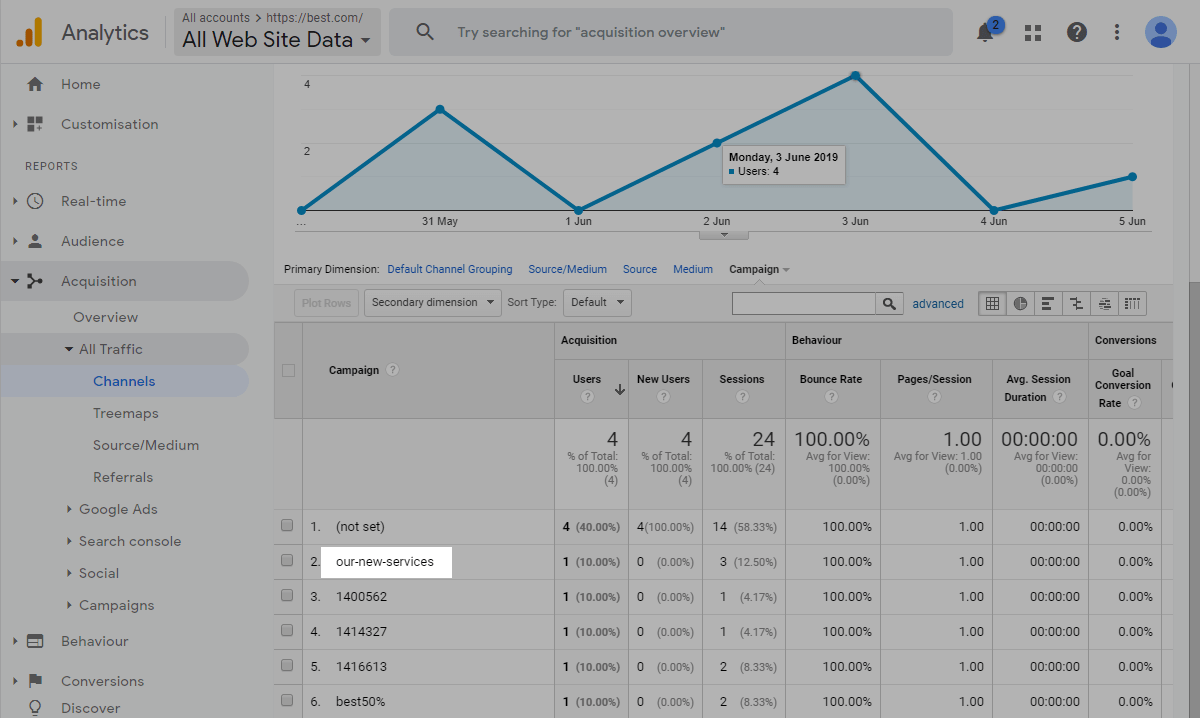 To better navigate the Google Analytics settings, read their documentation:
Last Updated: 21.01.2020