How to Create Events
An event is an external signal with data that is sent to the required SendPulse URL. When you create an event, you receive a link to send a POST request with the required parameters, and Sendpulse will track and process all the requests you send.
Thus, you can transfer from your site, for example, information about a customer and the product that the customer has chosen at different stages, as well as other other information that you create.
With events you can launch email, sms, push automations, and chatbot flows for a specific contact. The recipient is identified by their email or phone for email, sms, and push automations; сhatbots_subscriber_id and сhatbots_channel to launch a chatbot flow.
To configure an event, go to the "Automations > "Event manager" and click Add new event.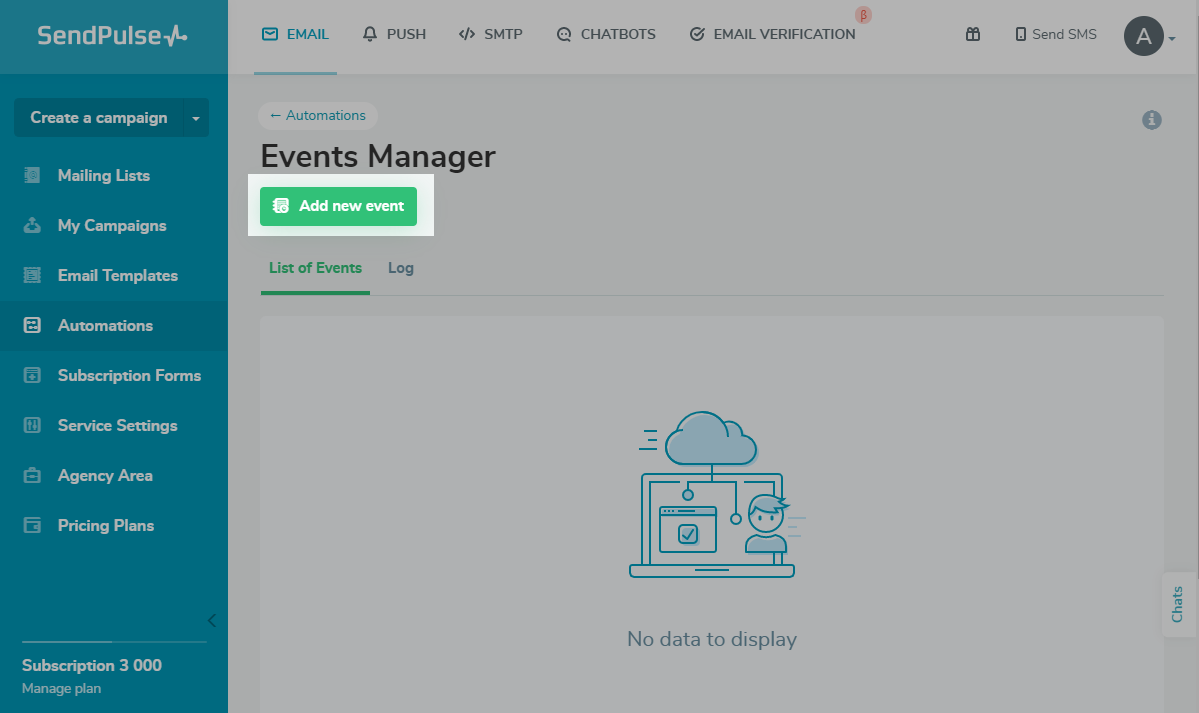 There are 4 premade types of events:
Abandoned cart
Purchase
Registration
Custom event
In each of the events, you can add, delete, and edit variables that can then be used in the message text of the "Email" and "SMS" blocks, filtered by values in the "Filter" block, or saved to the mailing list using the "Action" block.
You can choose the following data types:
sting — used for text values, up to 255 characters;
number — used for any numeric values;
date — used for date, you need to transfer it in the YYYY-MM-DD format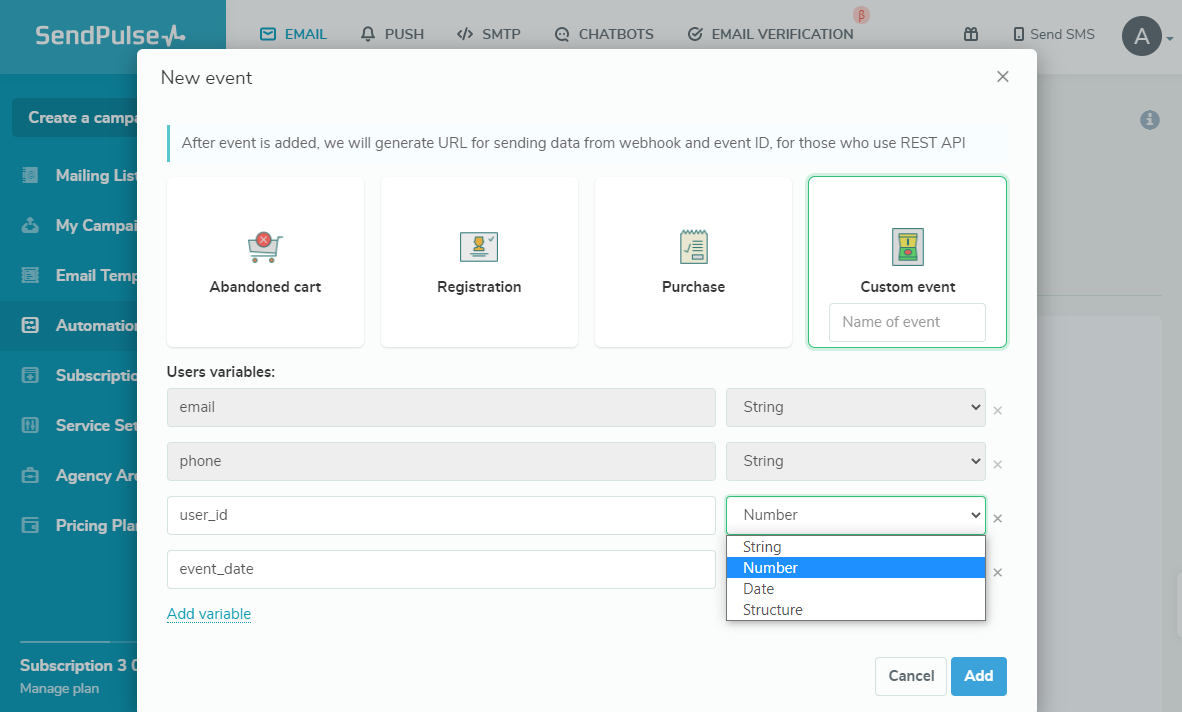 Use a structure type to send an array of product data to create a dynamic template.
After you have configured the variables and added the event, you will get:
a unique URL — the address to which you want to send data;
an event ID;
a format for the request body in JSON that Sendpulse expects to receive.
Last Updated: 24.10.2022