Using Automation 360 to Send Order Updates Automatically
First of all make sure that clients' phone numbers on your mailing lists are listed correctly, including the country and area codes. If you use personalization with the SMS service, pay attention to the spelling and proper capitalization in names.
Also, it is recommended to check whether or not recipients' mobile operators require a registered sender name and register one if necessary.
Let's go through the setup step by step.
Go to the Email - Automations menu and open the Events Manager.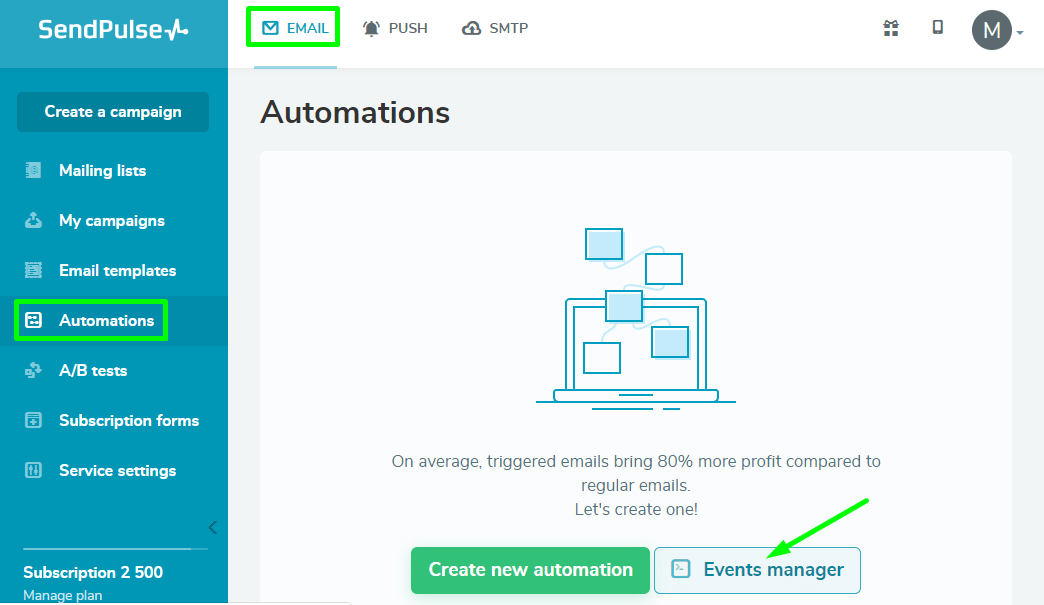 Add a new event.

Select a pre-set Purchase event by clicking it.

This way you will open the menu offering to set up variables for the event.
Users can delete or add variables, and select their types: string, number, date or structure. Make sure you specify correct variable types — "string" for image links and "number" for a product price.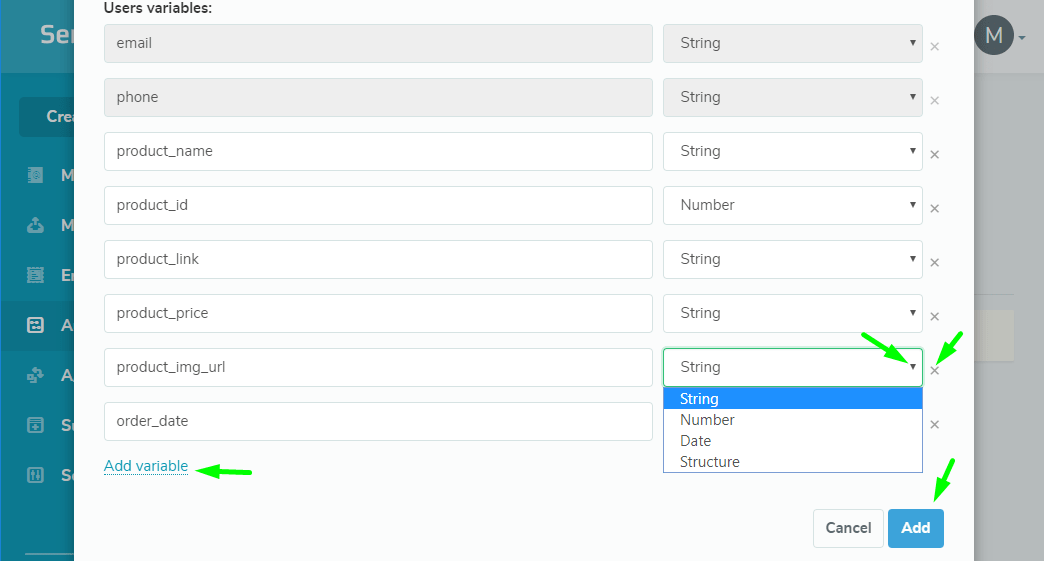 On the next step, the service will generate a special URL your system should call to signal an event.
Our system will track and process all requests sent to the URL.
Be sure to select a request method supported by your system.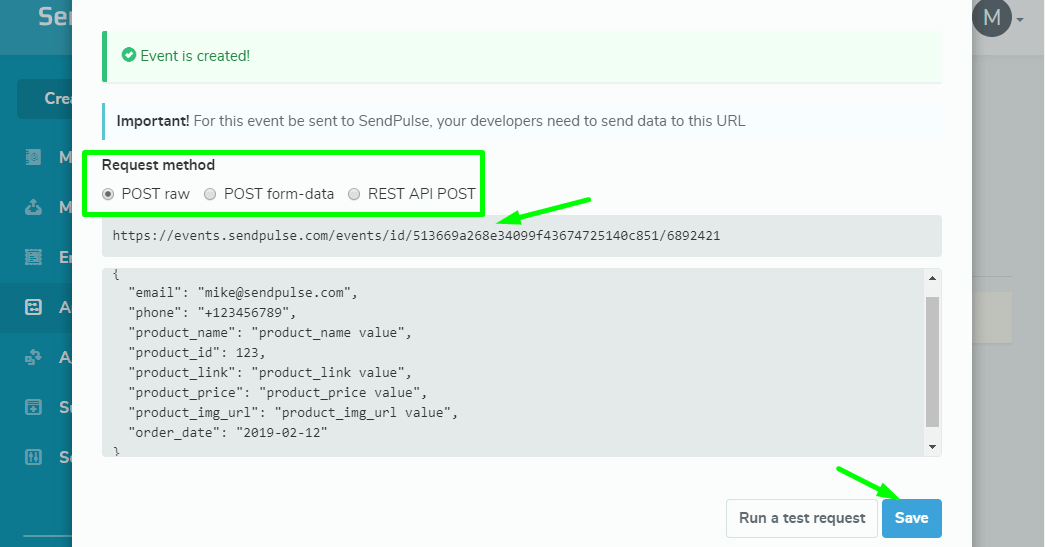 All the events are displayed in the List of events: here users can edit events, switch them on and off. Check the event activity in the Log.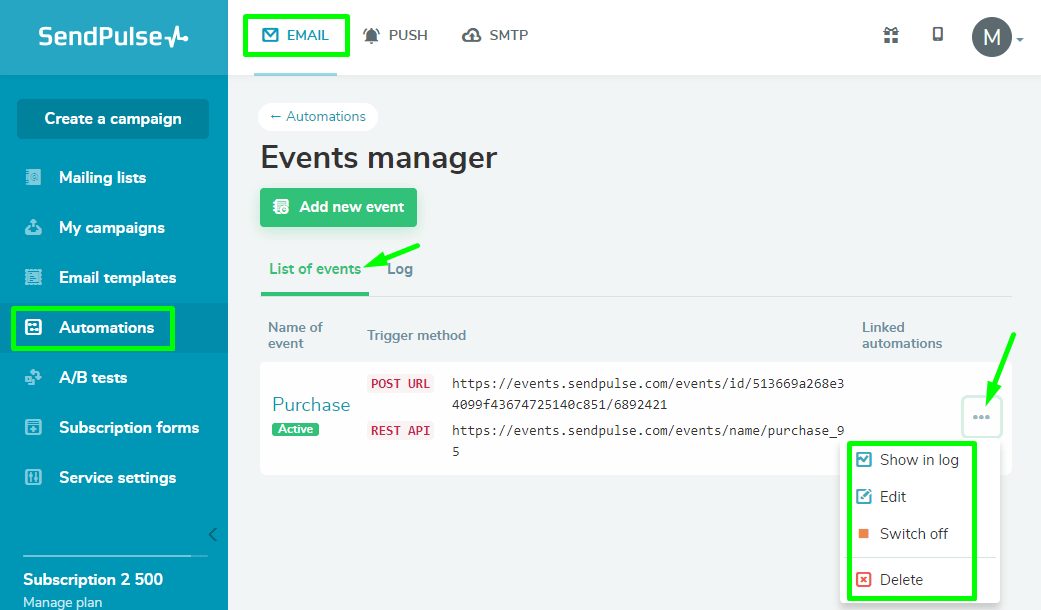 Now create the automation.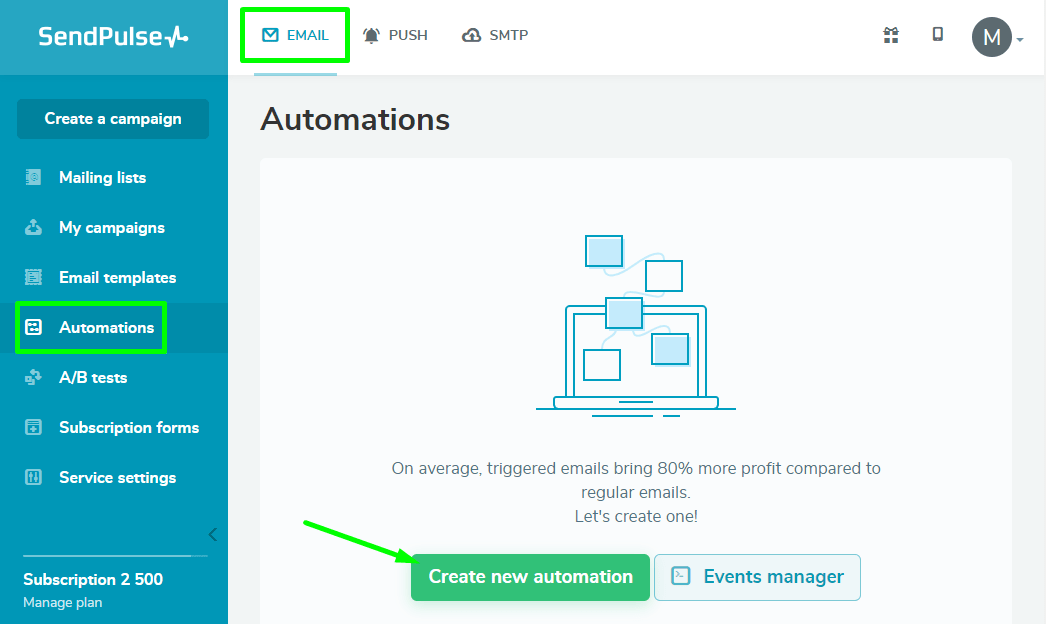 Select Automation 360.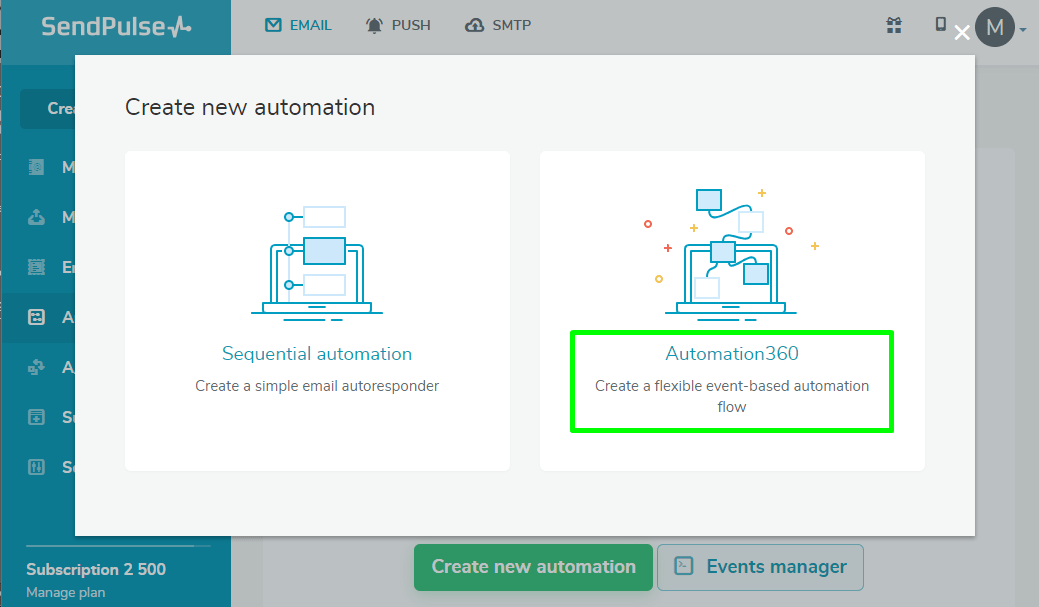 Select the Purchase event for the flow start (this should be the Purchase event you created on earlier steps).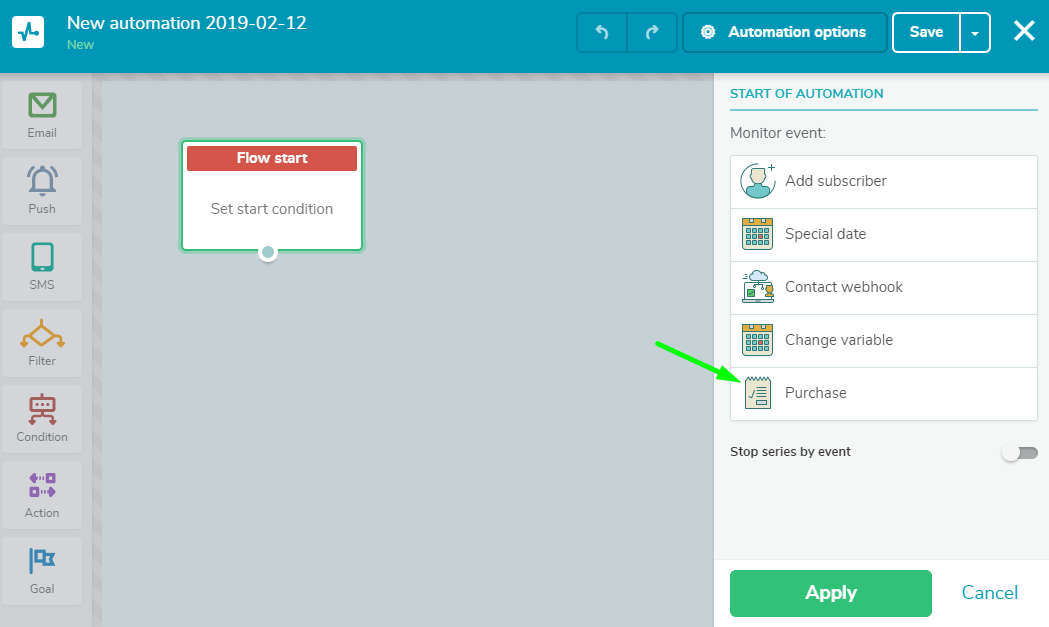 Specify a mailing list to use its personalization variables.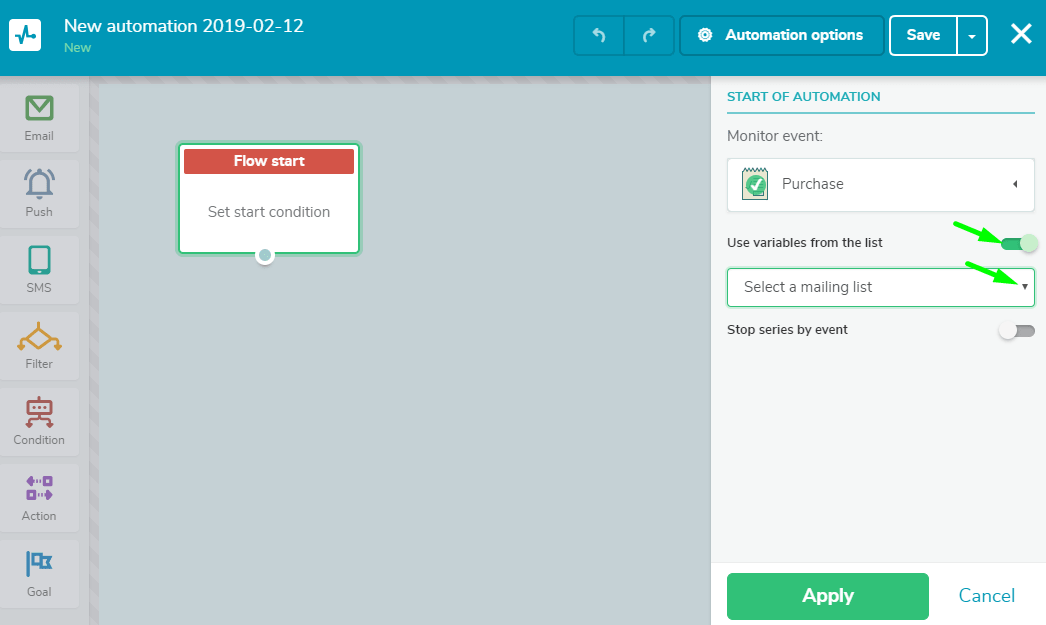 Add an SMS block to the flow — here users can specify how soon after an event the SMS will be sent, add sender's name and the contents of the message. 
You can add the variables from the event that will trigger this automation to the SMS content.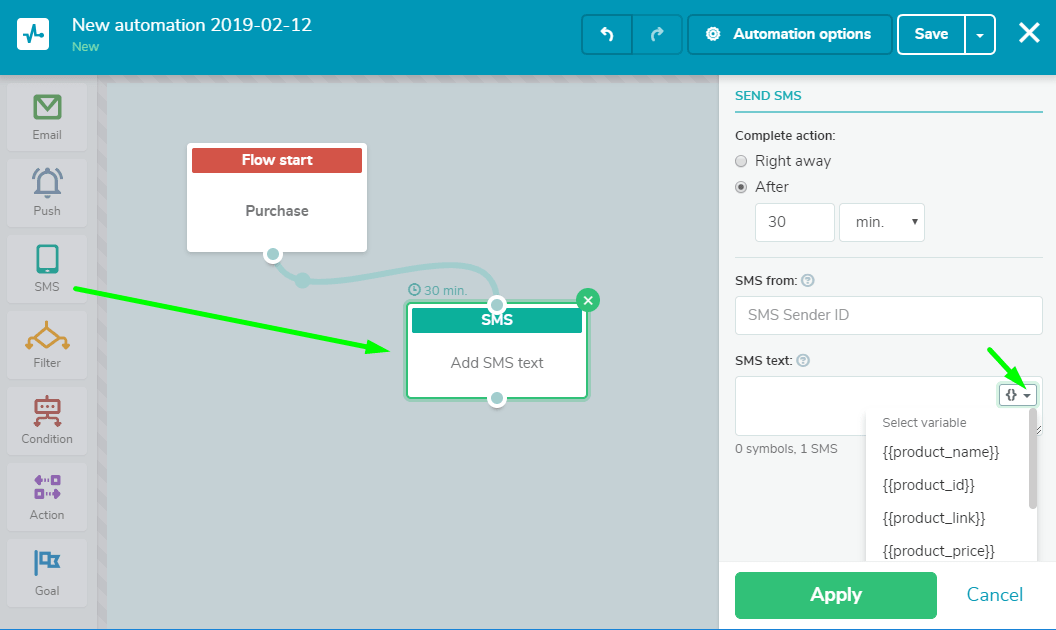 Now you have an automation that will send SMS to customers who submit an order in your system after your system sends a request to the provided URL. 
Feel free to add other elements to the flow if necessary.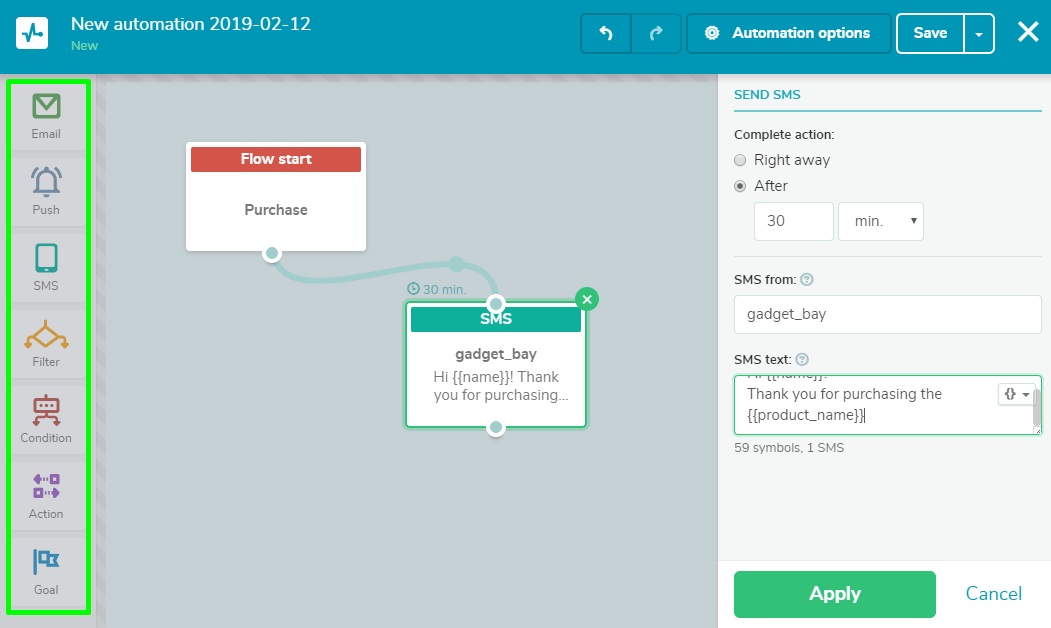 Last Updated: 14.04.2020