How to Create Email Templates with the Save Email Template Extension
Save Email Template by SendPulse is an extension for the Chrome browser that helps you download any email template from Gmail in the following formats: PNG, PDF, and HTML. The extension also allows you to save email templates to SendPulse and create campaigns for your customers using them.
How to Install the Extension in Google Chrome
Go to your Сhrome browser settings into the "Extensions" tab, and open the Chrome Web Store. Enter the name of the extension in the search box — Save Email Template powered by SendPulse.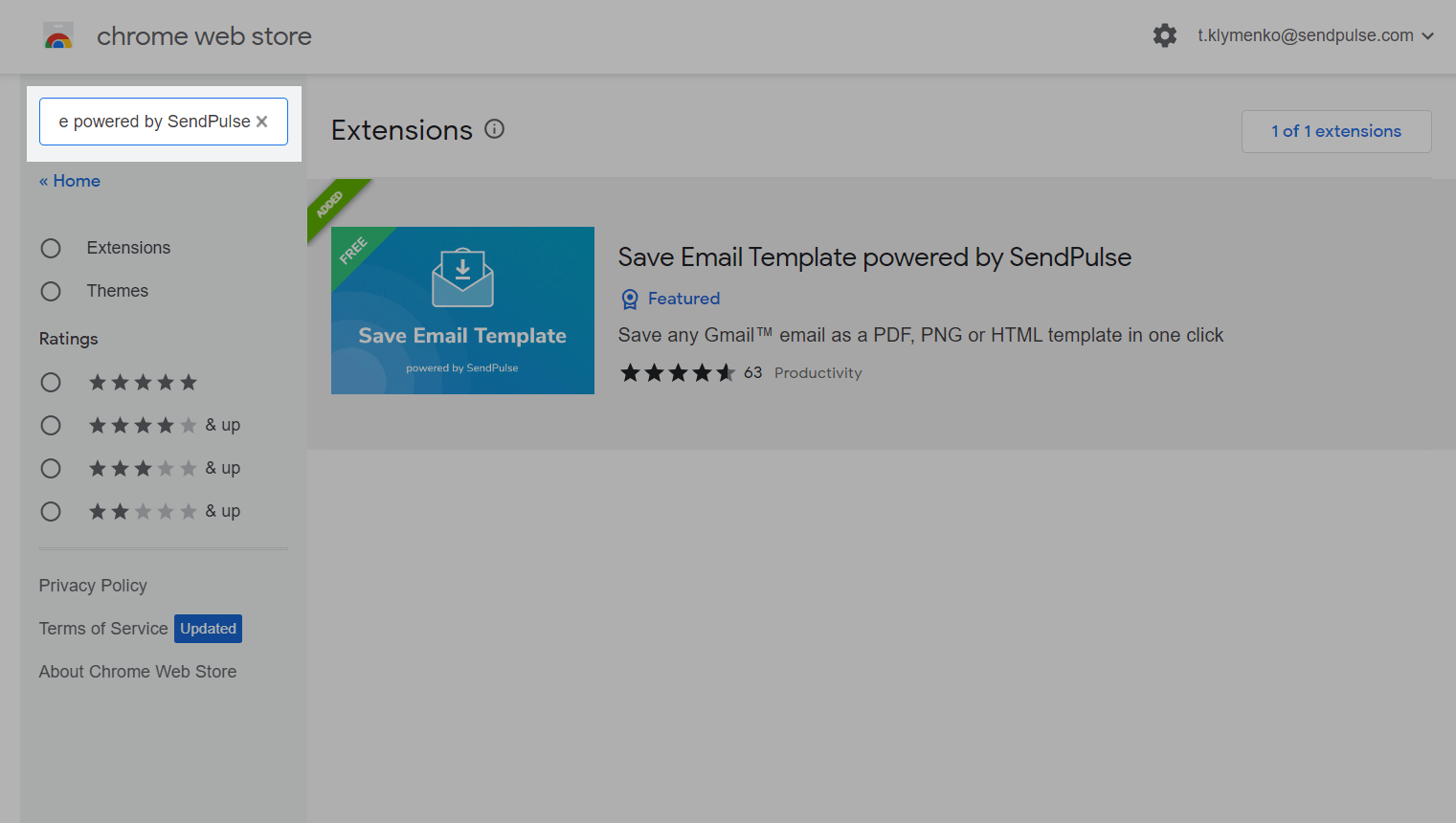 Open the extension. Click Add to Chrome.
Once you have installed the extension, you need to activate it. Find the extension icon in the upper left corner of your browser, and click it. Then you can log in with your SendPulse account username and password.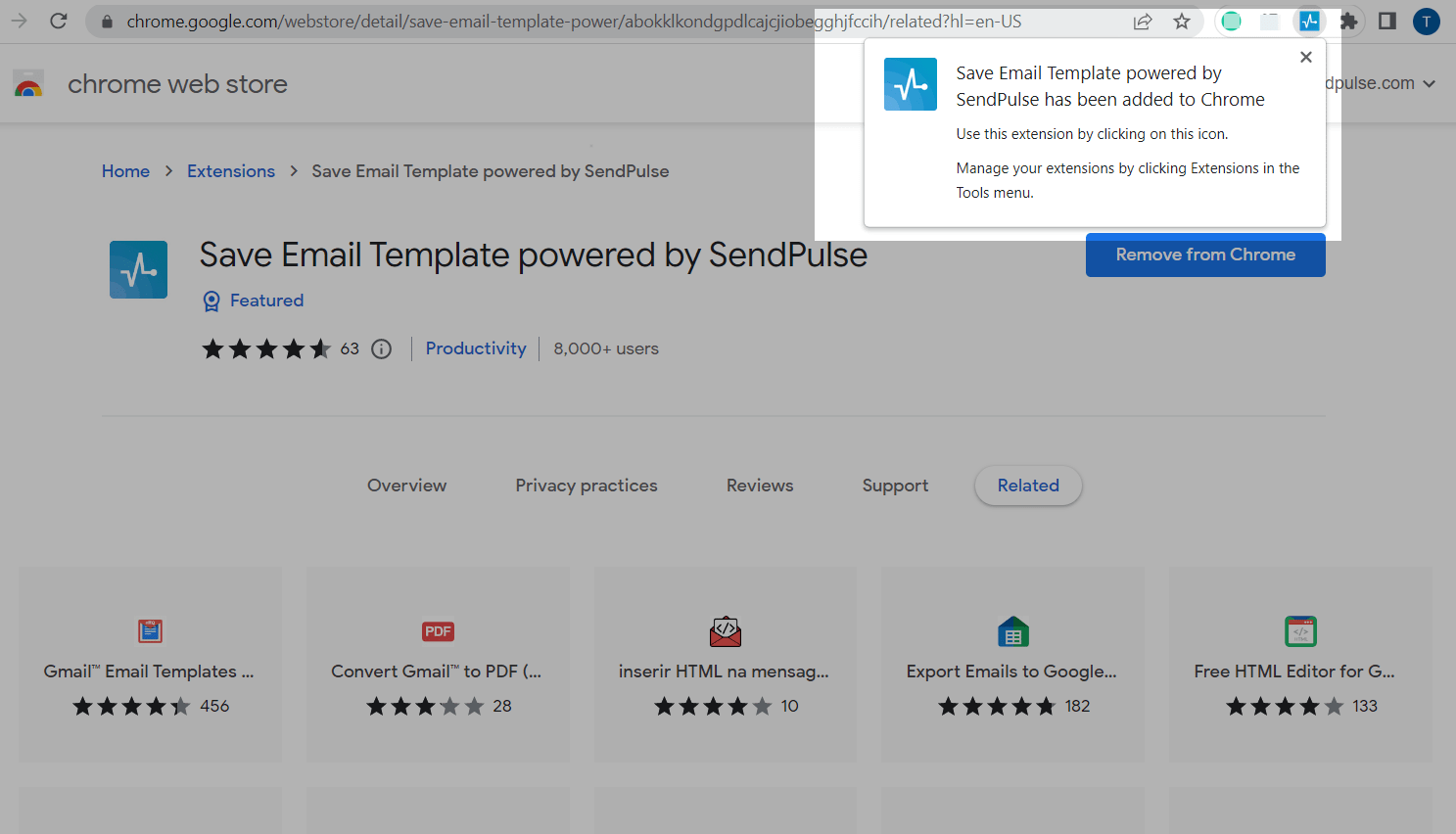 How to Use the Extension
Go to your mailbox, and open the email you want to download or save as a template. Click the arrow icon in the email toolbar, and select the necessary option.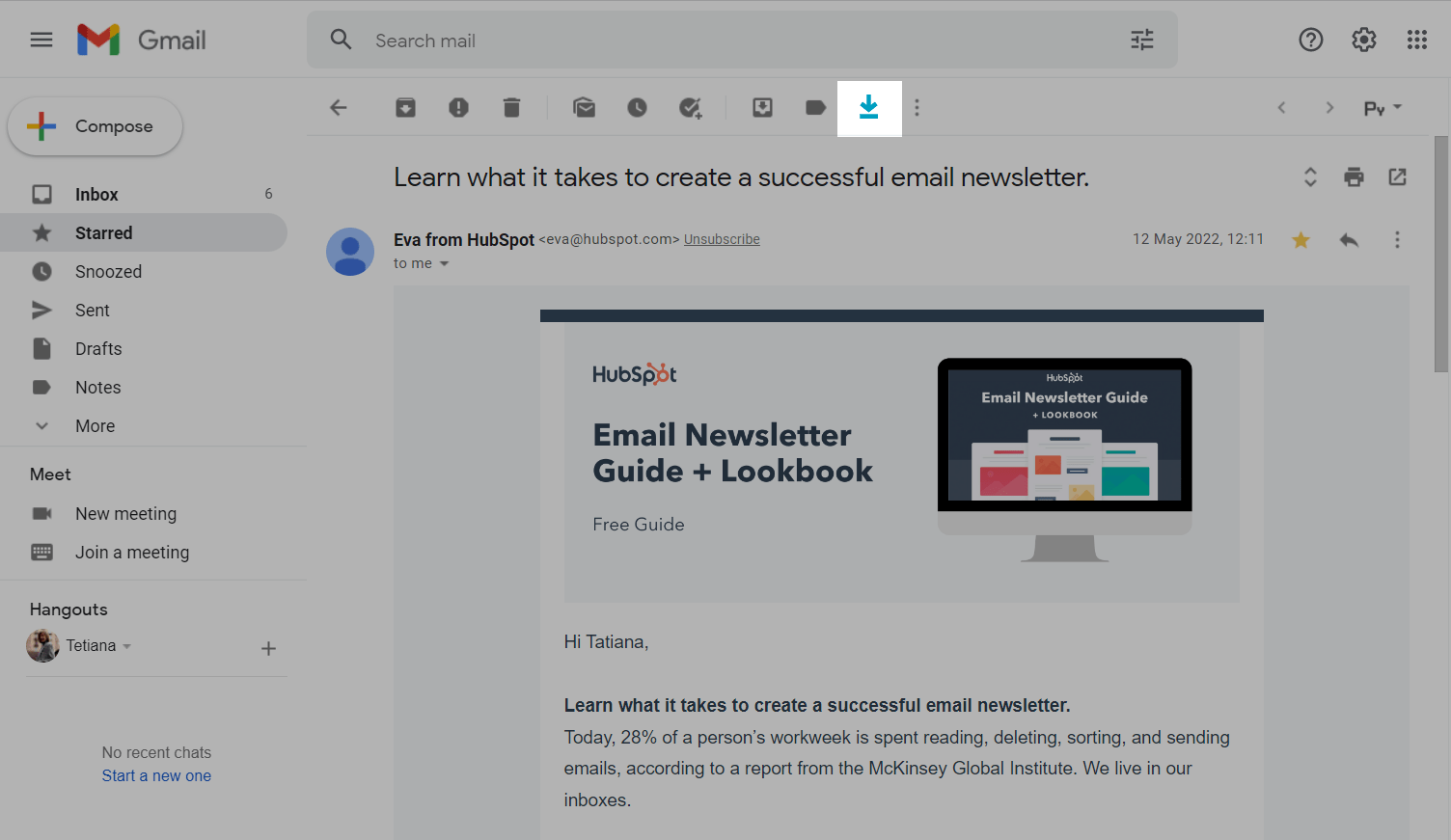 How to Download an Email Template
You can download an email template to your computer by selecting the necessary format: PNG, PDF, or HTML. Open the email, and click on the extension icon on the toolbar. In the "Save as" drop-down list, choose the format you need.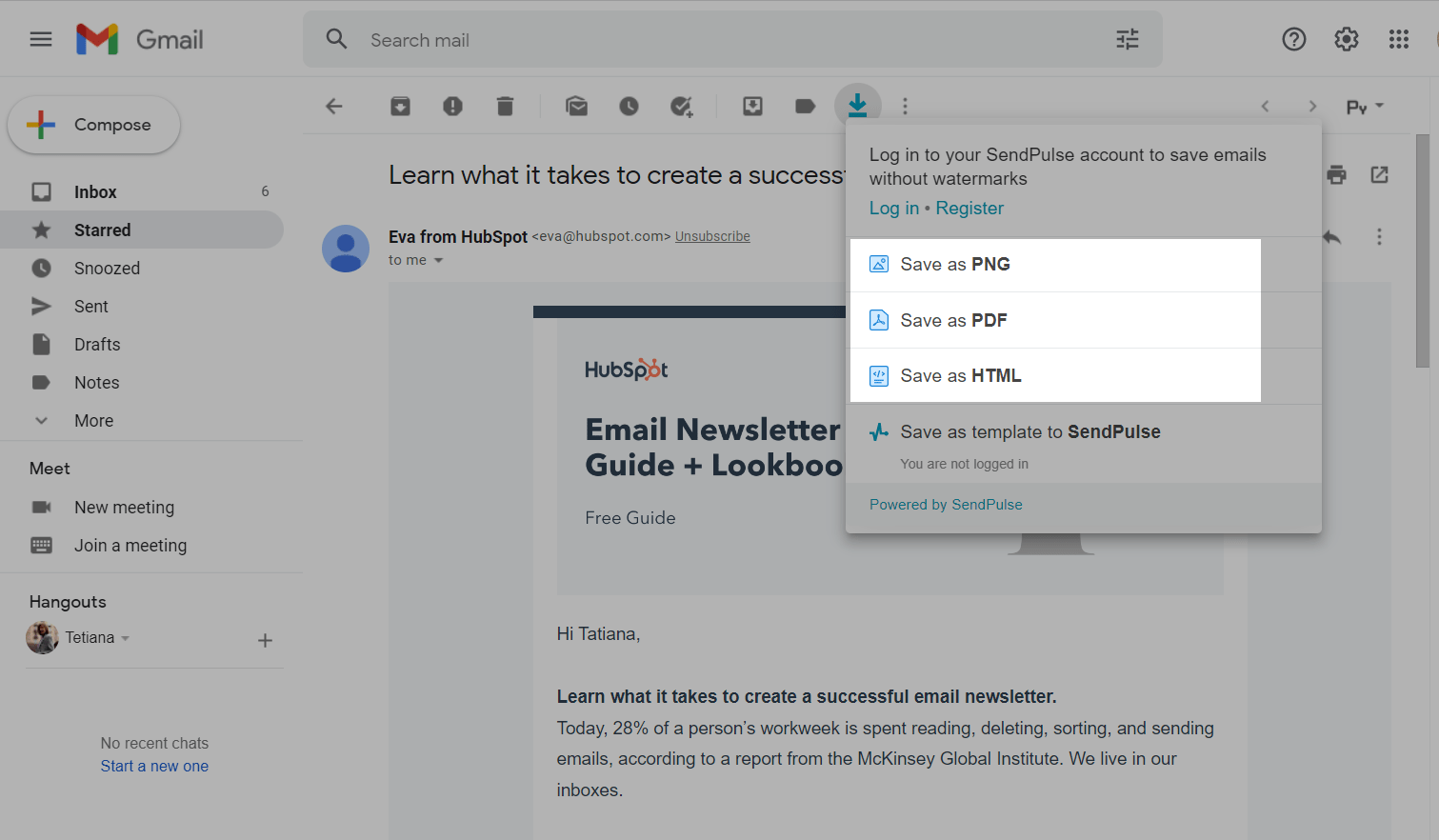 You need to log in to SendPulse to download templates without a watermark.
Click Log in, and enter the username and password to your SendPulse account. If you don't have an account, click Register.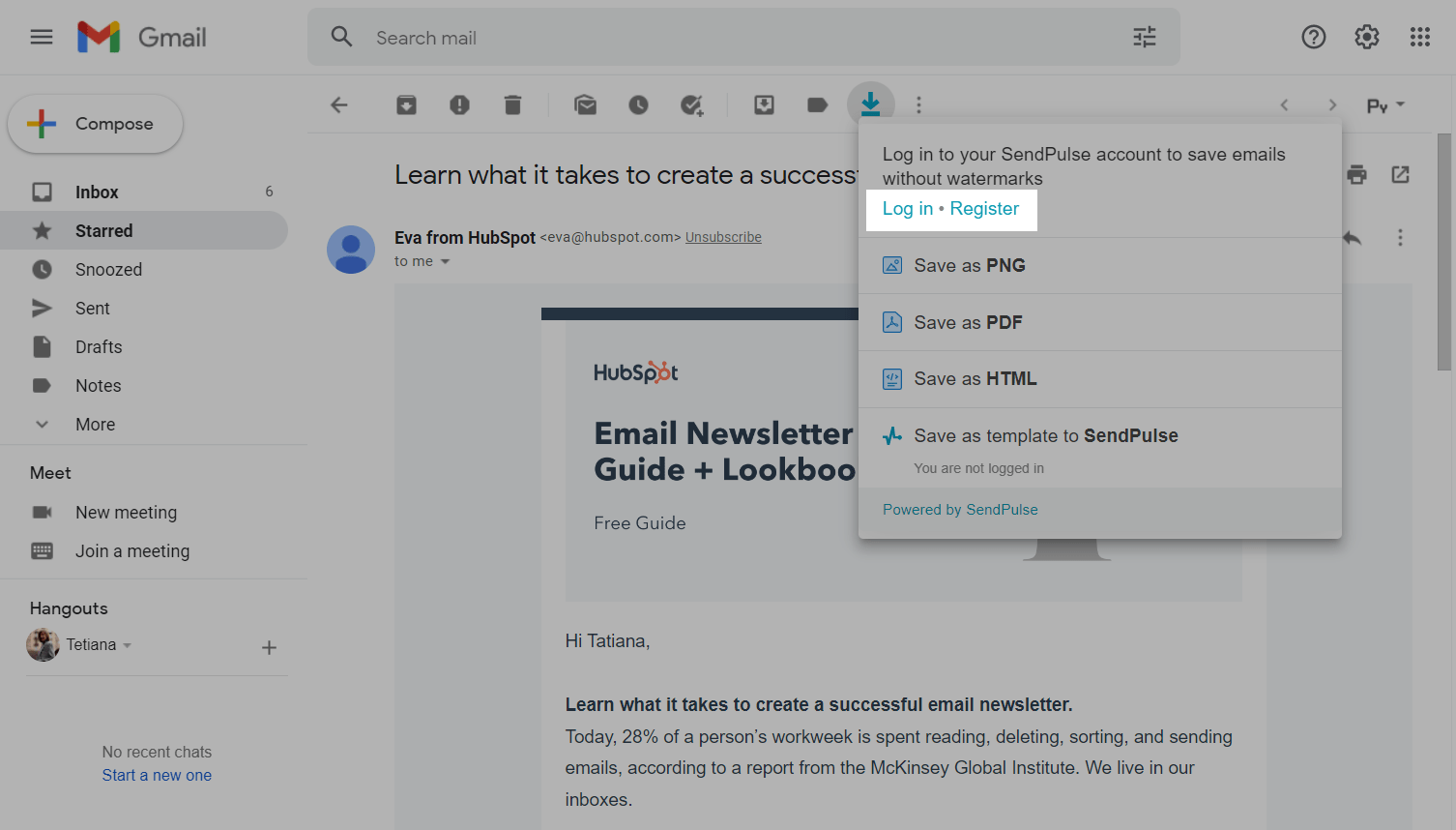 How to Save a Template to SendPulse
You can use an email as a template in the SendPulse email service. Open the necessary email, and click on the extension icon on the toolbar. Select "Save as template in SendPuls" in the drop-down menu.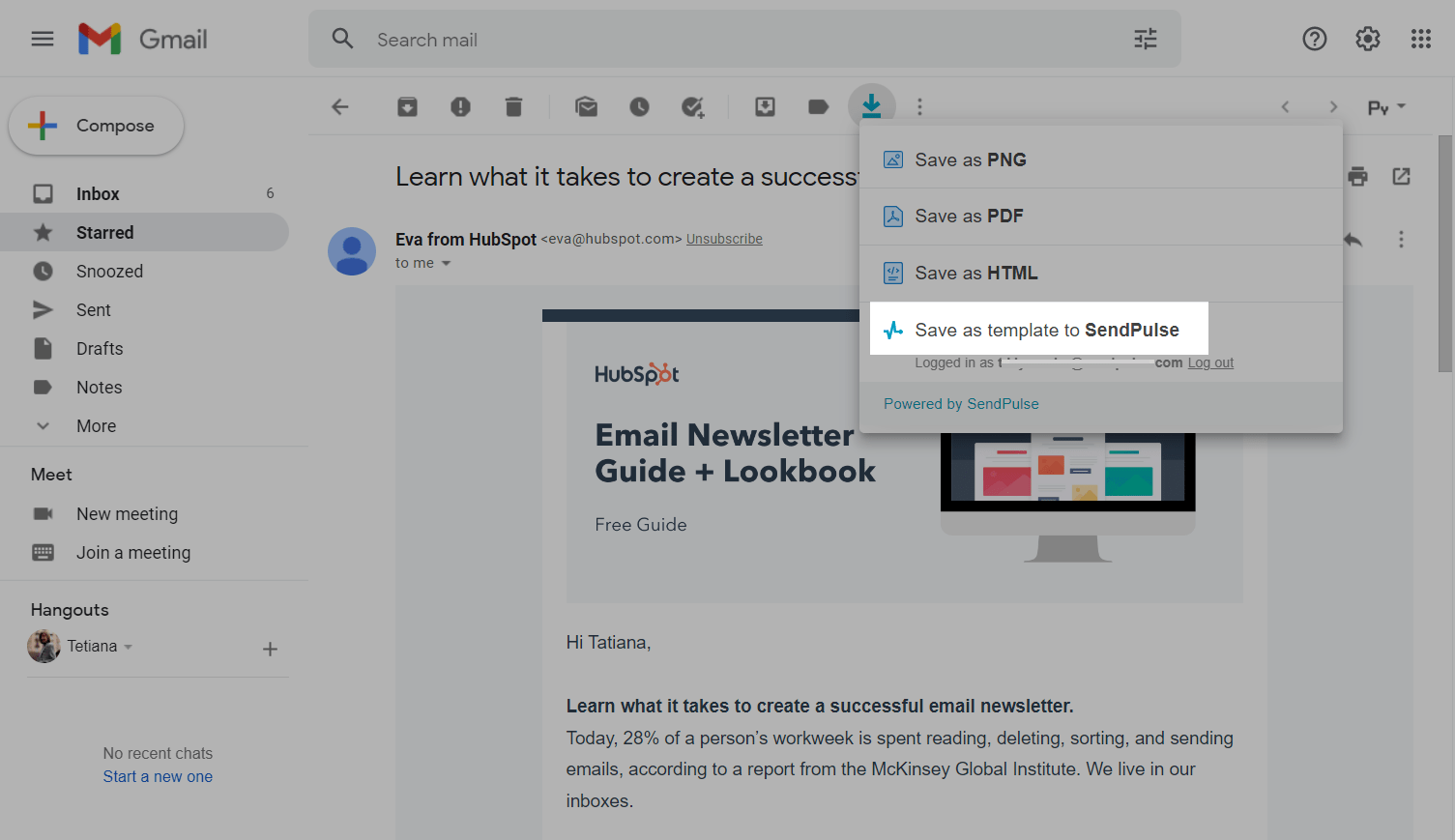 Enter the template name, and click OK.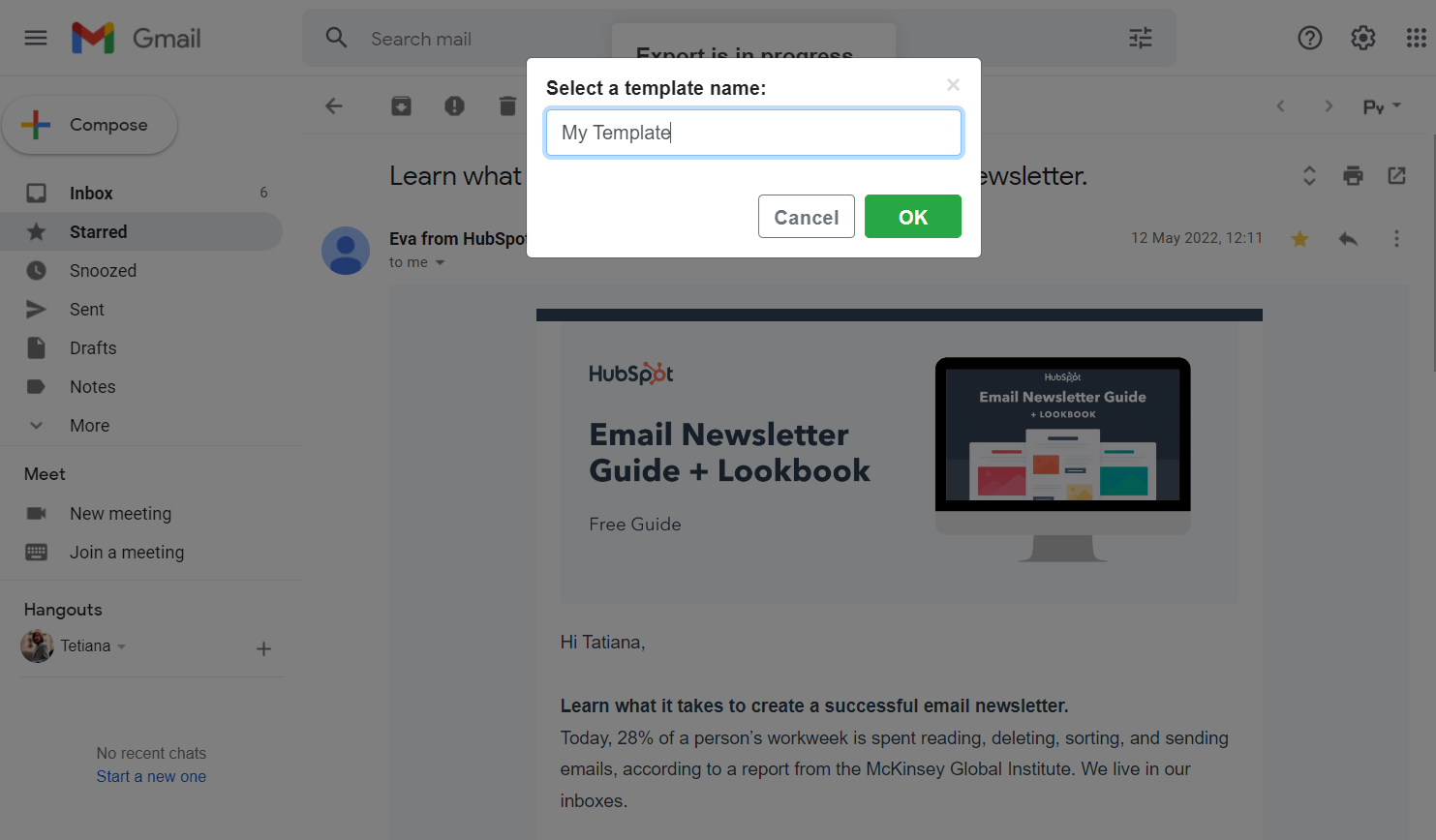 How to Use the Template in SendPulse
You can download the HTML version of the template or save it directly to the SendPulse template section. To view a saved template, go to "Email Templates" in the "Personal" tab, and search for the template by its name. To add a new template, click Add Template, select the "HTML Editor" option, and upload the template code.
Read more: How to Work with HTML Editor and How to Manage Templates.
Then you can use this template to create regular campaigns or automated campaigns.
Last Updated: 22.02.2023