"Action" Element in Automation 360
With the help of the "Action" element, you can make the contact undergo different processes when they get to the element.
Drag the "Action" element, and select one of the following actions.
Move subscriber
Moves your subscriber from one mailing list to another. This action will remove the subscriber from the first mailing list. In the drop-down list, you can select any of the existing mailing lists you want to move the contact to.
Copy subscriber
Adds your contact to the selected mailing list. This action will not remove the subscriber from the first list. Here you can also select any existing mailing list.
Remove subscriber
Removes your subscriber from the mailing list.
Change variable for contact
Creates a new value for the selected variable. To perform this action, select the variable and enter its new value.
Send email to my address
Sends an email to the sender's email address added in the service settings. You will need to select the recipient's email address and enter the email subject and text.
Split your contacts randomly
Splits contacts into several branches and sends different messages to each of them depending on their assigned branch. With this action, you can implement A/B testing in Automation 360. Here you need to set the proportions by which your contacts will be split.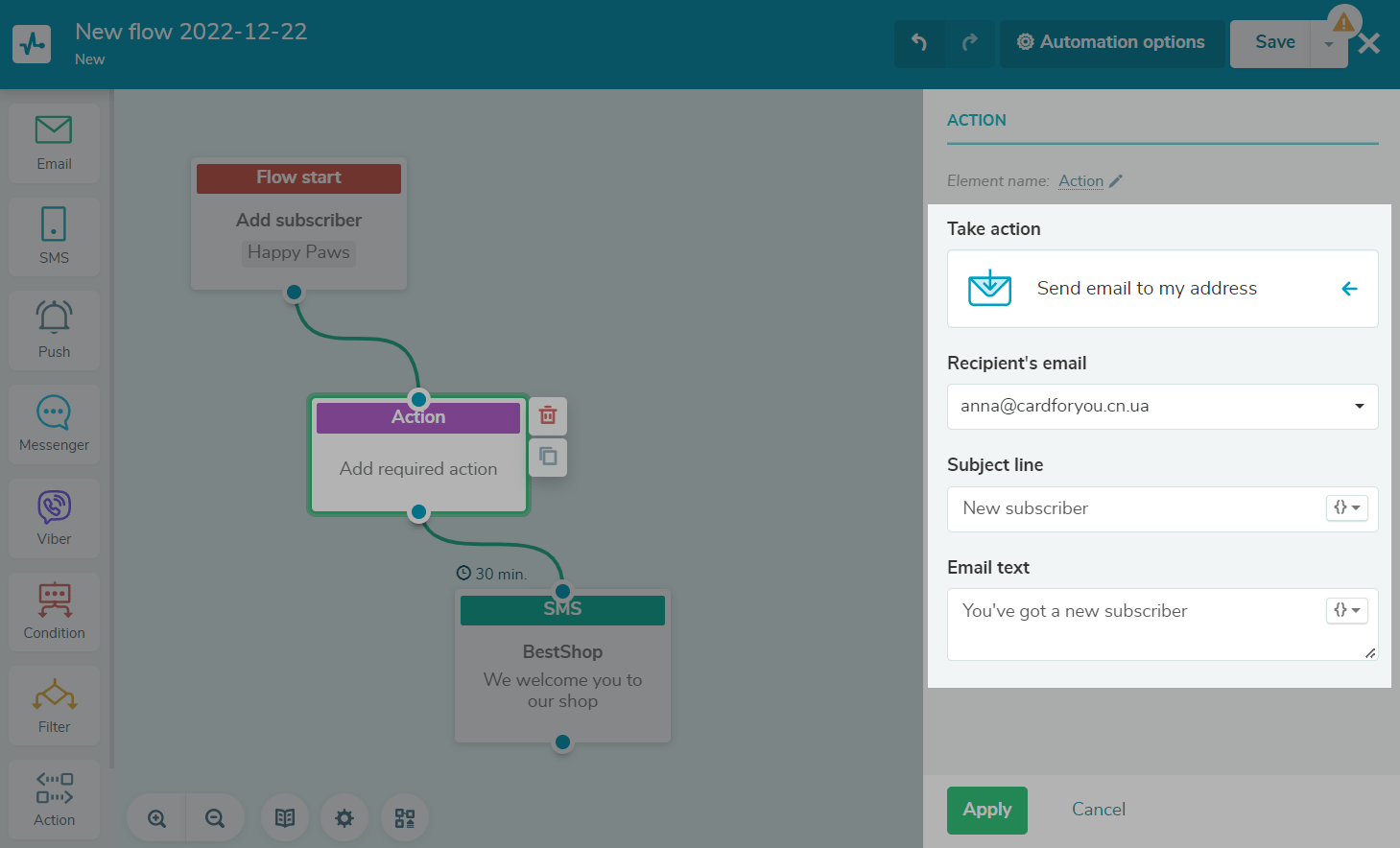 Send webhook
Sends a webhook notification about events in your system. The webhook transmits the flow ID, the webhook trigger name and date, email address, phone number, and variable data of the subscriber for whom the webhook was triggered. Enter your webhook name, and enter or select the link to which the webhook will be sent.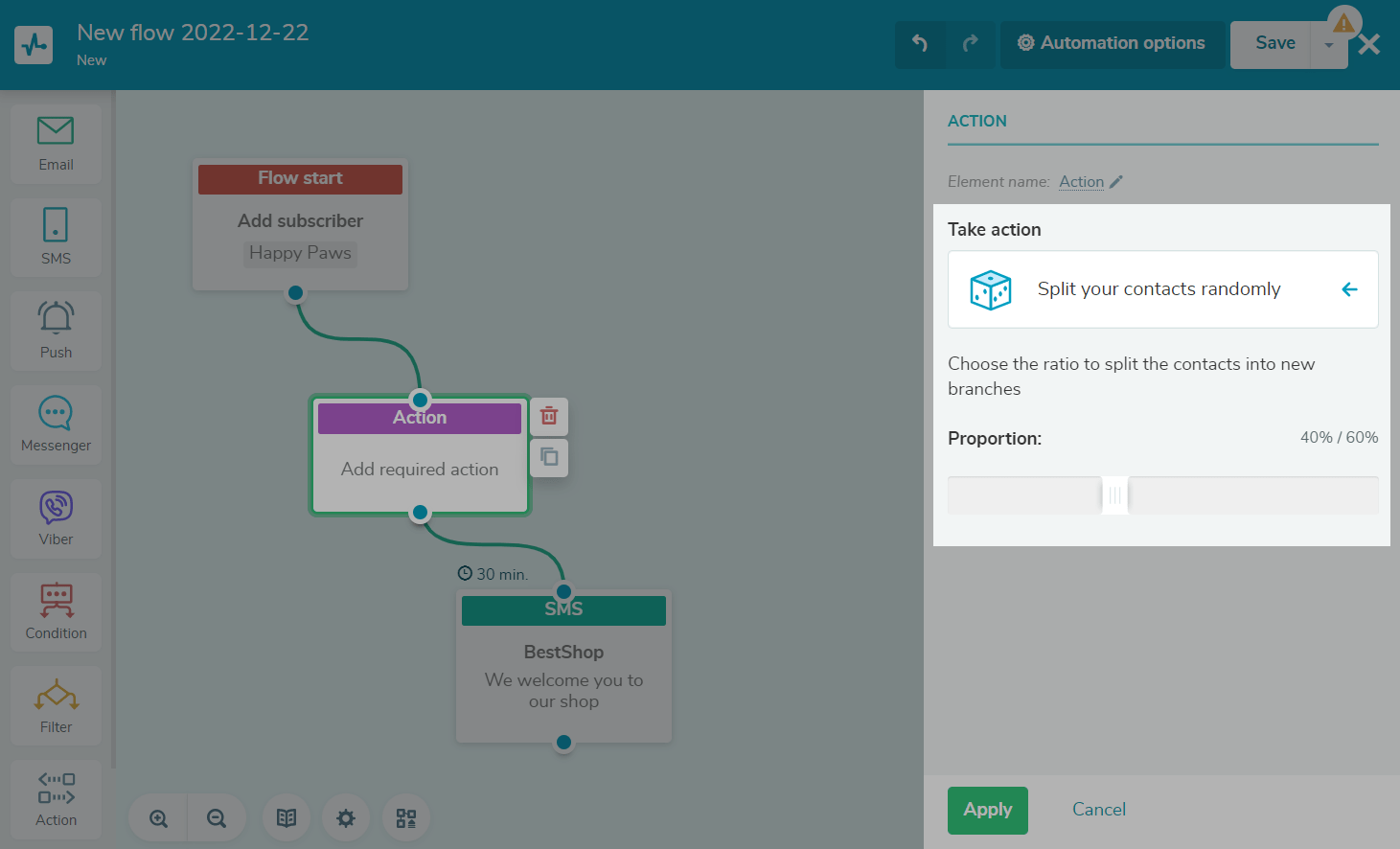 Create deal
Creates a new deal in your CRM. Select the pipeline to which the deal will be added, the deal stage, and the variable from the mailing list you want to associate the "Name" field with.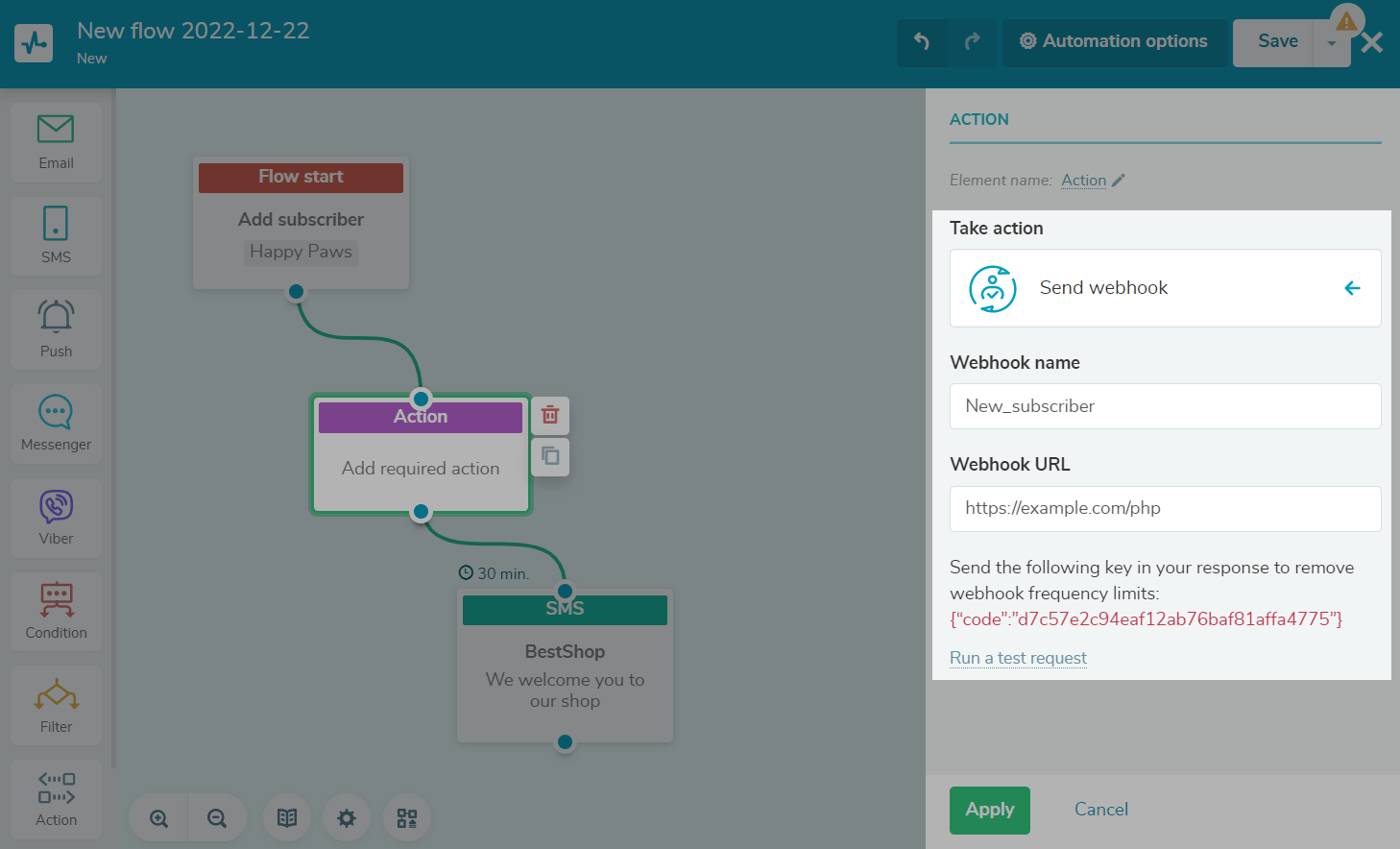 Create contact
Creates a new contact in your CRM. Select the mailing list variable you want to associate the "Name" field with.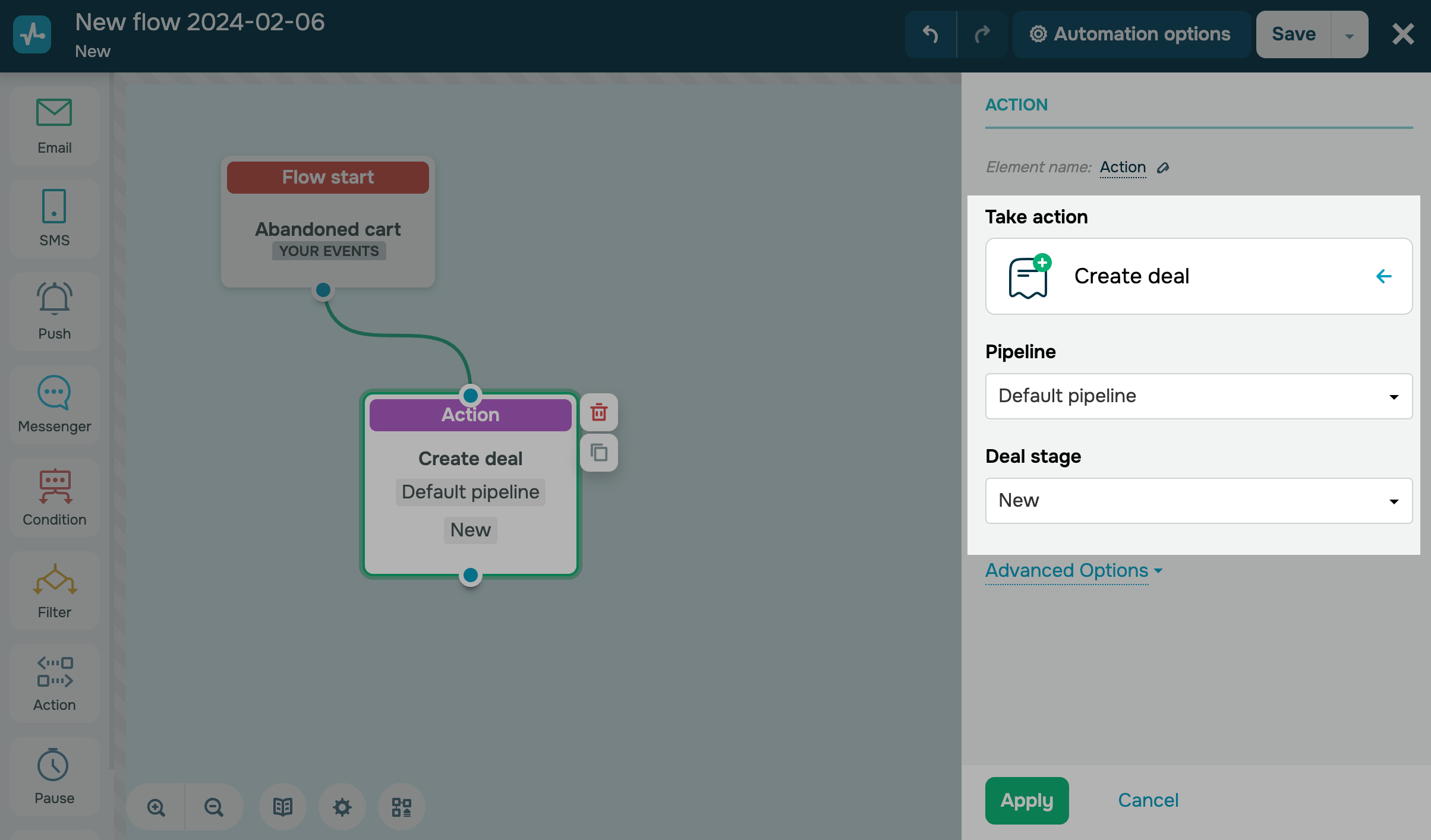 The "Move subscriber" and "Delete subscriber" actions are not available for the flow starts "Create deal," "Change deal stage," and also flow starts by event.
Last Updated: 12.09.2022