Partnership marketing is a type of marketing that involves two brands collaborating to create mutually beneficial promotional campaigns, increase brand awareness, and boost sales.
Let's find out why companies build partnerships with other brands and what benefits they get from this cooperation.
Benefits of partnership marketing
Many brands use partnership marketing due to several reasons.
Cost-effectiveness. When two brands create a promo campaign together, they share their teams' experience and marketing budget. For the price of a single campaign, both brands create a wider promotion, saving their resources and gaining more benefits.
News breaking potential. Marketing campaigns made in partnership create more buzz, gain more momentum, and attract more people compared to a regular self-promoting campaign. These collaborations tend to become more viral, especially when two brands collaborate in unorthodox ways. We'll discuss such examples later in this article.
Target audience expansion. During a partnership marketing collaboration, both brands double the size of their audiences. This results in higher engagement, new leads and subscribers, and also more profit.
Let's discuss some partnership marketing types.
Eight types of partnership marketing
There are eight partnership marketing types that you can implement in your marketing strategies.
Affiliate marketing. It's a form of digital marketing that involves brands paying publishers for promoting specific products to their audience. Publishers can be other websites, brands, or bloggers with similar audiences to a company's target audience.
Distribution partnership. One partner bundles another partner's product or service with their own. In some cases, they cross-market each other's products to their customers. This partnership marketing type is valuable for both partners since it helps to nurture customer loyalty faster.
Event sponsorship. One brand officially supports another company during its event, for example, a sports competition, music festival, science conference, etc. A sponsoring company increases its brand awareness and gains more positive public feedback in exchange for supporting a particular event.
Partnering with charities. It happens when a non-profit or charitable organization invites brands to take part in their activities. This partnership model is beneficial for companies because it's a great way to build a good reputation and get more recognition from potential customers.
Product placement. One brand natively demonstrates another brand's products in their content, such as videos and posts on social media. This method works effectively when advertised products are relevant to the context of a video they appear in.
Joint product partnership. Two brands cooperate to develop and distribute a co-branded product. They share their knowledge and technology and promote a newly-created product together.
Content marketing partnership. Brands create content that fits their audiences. It can be a webinar, podcast, video, article, etc. Content marketing partnership is similar to cross-promotion, but it's focused more on delivering value and expertise rather than promoting products directly to their audience.
Licensing agreements. Company A grants company B the right to produce and promote products under company's A branding.
Let's find out what it takes to succeed in partnership marketing.
Seven steps to create a partnership marketing plan
A good plan for an effective partnership contains the following steps.
Find a suitable brand for partnership. It should be a company that is relevant to your niche and not a competitor. Ensure that your and your potential partner's target audiences have common characteristics, such as demographics and income level.
Make a valuable proposition. Think of the benefits another company can get from partnering with you. Write down your ideas, choose a few stronger points, and organize it all into a document.
Make a request for partnership. Contact the company's representative via email or other channels, explain what you want, and put the benefits of this partnership upfront.
Make an agreement with all the details included. Once you get a positive response, you can start negotiations about the partnership type, the amount of money and resources required for your partnership campaign, etc. A legally approved agreement is crucial here since it allows to avoid any conflicts during and after your partnership since both sides clearly understand their rights and obligations.
Create a content plan. In the digital age, marketing is all about content, so you and your partner should discuss and come up with the best content ideas. To create an effective content plan, you should look into your audiences, find core mutual characteristics in your buyer persona so that your content makes the right impression on the right people.
Deliver your content together. Choose communication channels where your message has the best chances to be heard. For some audiences, it can be email marketing, chatbots, social media posts, or a combination of different channels.
Analyze the results. Once your campaign is over, analyze the outcome of this partnership by sharing analytics data and audience feedback with your partner. This will help both parties understand the efficiency of this particular campaign and deliver more high-quality partnership campaigns in the future.
Let's get inspired by some good examples of partnership marketing from famous brands.
Five examples of successful partnership marketing
We've collected several examples of world-renowned partnership marketing projects.
Adidas and Kanye West
World-famous rapper Kanye West collaborated with Adidas to promote a line of sneakers called Yeezy. Kanye's popularity created a lot of buzz around Adidas, allowing the Yeezy collection to earn its cult status. In 2019, the year when this partnership campaign took place, Adidas' earnings skyrocketed by almost 20%.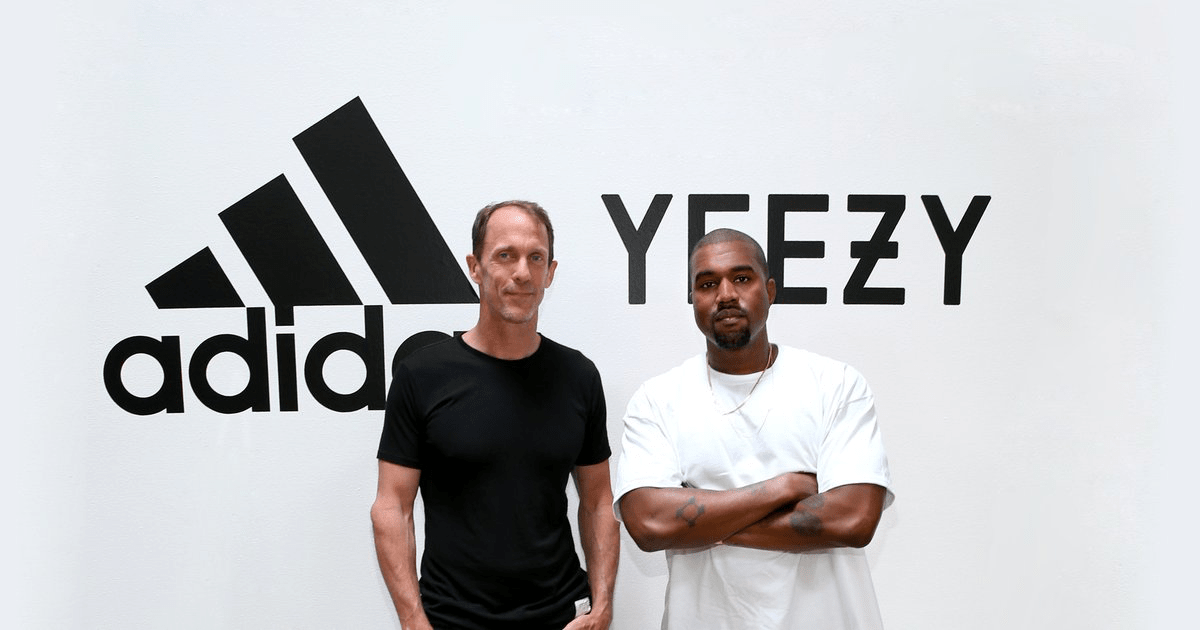 BMW and Louis Vuitton
This partnership was targeted at the customers from the premium segment. At first sight, these brands do not have much in common, but they collaborated around the idea of comfortable business traveling. In this co-branding story, BMW promoted its new i8 model, a luxurious and comfortable sports car, while Louis Vuitton promoted their four-piece set of suitcases and bags.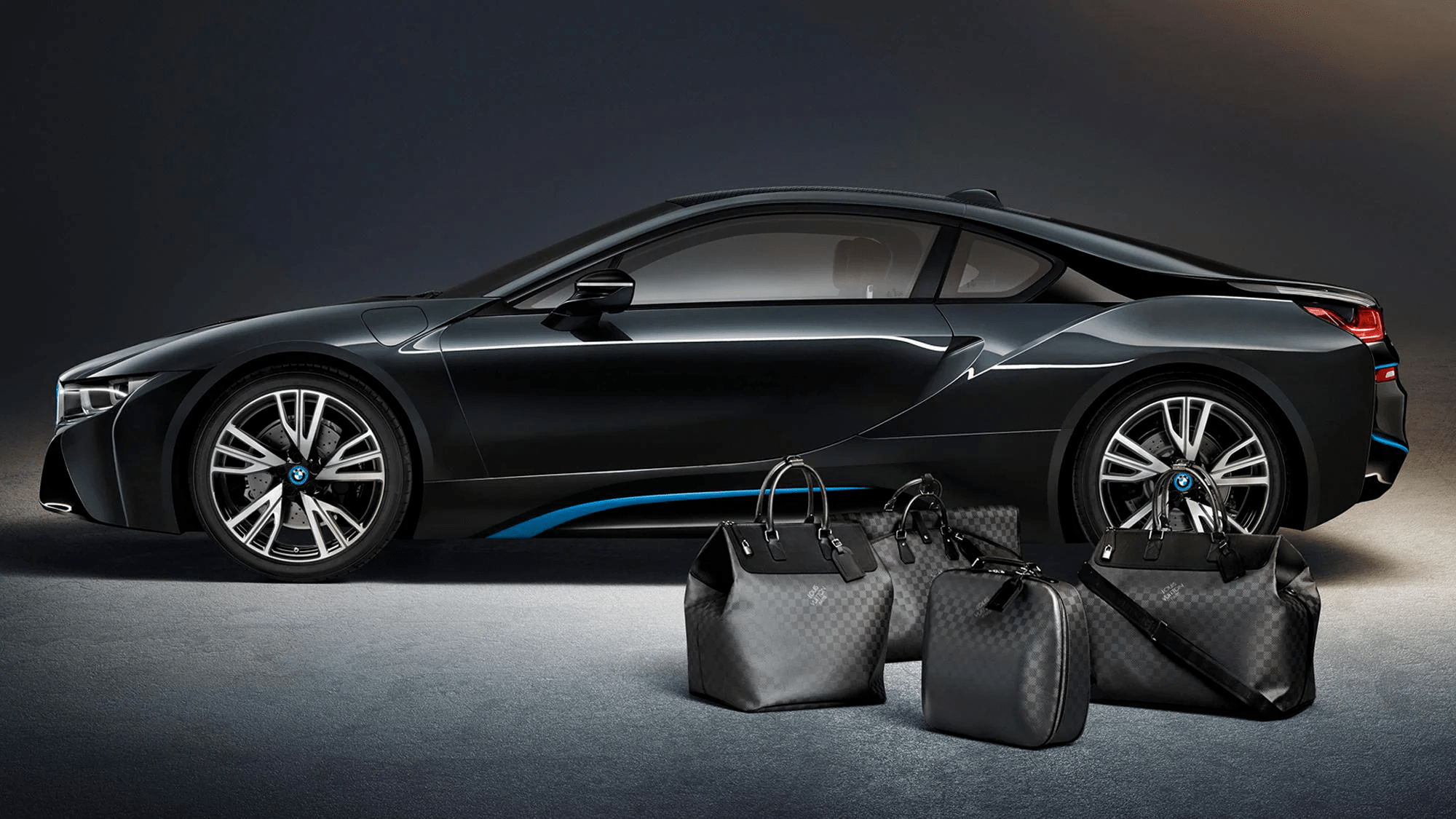 Starbucks and Spotify
These brands build their partnership around the idea of the so-called "music ecosystem." Together they promoted an experience rather than particular products. In exchange for placing Spotify's adverts on their cups, Starbucks employees were given free access to Spotify Premium, which enabled them to create customized playlists and choose music to play in the cafes. The aim of this collaboration was to popularize the idea of listening to music via a streaming service.
Nike and Apple
These giants started their partnership in the early 2000s when the first iPod was released. Since then, they have constantly been promoting their brands together, especially around active lifestyle and sports. For instance, Nike and Apple announced the new Apple Watch, where Nike designed hand stripes for this product.
Burger King and McDonald's
This is a rare example when two fierce competitors cooperate for the good of people. Burger King (notorious for their provocative campaigns) asked their customers to buy Big Mac instead of the Whopper because McDonald's was donating money from each Big Mac for a charity that day. As a result, this event created a lot of unprecedented buzz around these old rivals, despite the fact that some people found this idea controversial.
Congratulations, now you know what partnership marketing is, learned its types, and gained more inspiration from some famous collaborations.
Last Updated: 11.11.2021