Brand loyalty is a customer's attachment to a certain brand or product and tendency to make repeat purchases. It also includes consumer's positive emotions and feelings associated with a company and its word-of-mouth promotion.
In this article, you'll get to know the importance of brand loyalty, its benefits, and compare brand and customer loyalty. We'll also review the strategies, metrics, and examples.
Why is brand loyalty important?
Business owners allocate resources to marketing and customer service to ensure the best customer experience. This way, they try to build brand loyalty with a certain product or service and maintain it throughout the entire relationship with consumers. Clients loyal to a particular brand constantly buy from it and don't consider purchasing from competitors. They purchase products they need even at a higher price.
Since there are hundreds of options for customers to choose from both online and offline, a company needs to be the best option. If everything goes well, brand loyalty enables a company to grow its customer base and encourage consumers to refer friends. Brand loyalty allows companies to establish emotional connections with customers and make customized offers. Everything is built on trust so companies have been building their reputation for years to make people choose them for credibility, quality, and innovation.
Brand loyalty is critical for the long-term efficiency and success of a company. By boosting brand loyalty business owners obtain the opportunity to increase their constant profits, reduce costs, improve sales volume, and the number of repeat purchases.
Now let's consider the main benefits.
Benefits of Brand Loyalty
It's pivotal for every business to make the best offers since loyal customers contribute to the development of your business. The pros of brand loyalty are as follows:
reduced costs on customer retention;
word-of-mouth promotion;
an advantage over competitors;
new leads and customers;
positive brand value;
customers who stay with a company for a long time;
positive associations and emotions.
Now that you know the pros, it's time to find out the difference between brand and customer loyalty.
Brand Loyalty vs Customer Loyalty
Brand loyalty and customer loyalty occur when people have a good experience with a brand, positive emotions, and associations. Yet there's a slight difference between the two concepts, so let's take a closer look at them.
Brand loyalty refers to the way consumers perceive a company. It also entails a customer's attachment to a certain brand, emotional connection, and positive associations with a specific company. Brands implement different strategies to establish a positive image in customers' minds and eventually improve brand loyalty.
Customer loyalty is about providing consumers with products and services that meet their demands and budget. To reach high customer loyalty, companies come up with discounts, special offers, and the right pricing.
In a nutshell, if you provide consumers with a product or service that meets their expectations and has reasonable pricing, you'll be able to increase customer loyalty. At the same time, to build brand loyalty, it's critical to develop trust. Customers who are loyal to your company will buy your product regardless of the price you offer.
Let's explore our 5 effective strategies that will help you establish brand loyalty.
5 Strategies to Build Brand Loyalty
Design a testimonial page
Provide the best customer service
Respond to customers' comments on your social media profiles
Develop loyalty programs
Meet expectations
Building brand loyalty can often be challenging since it requires a lot of effort from the company's team. However, in the long run, it will bring positive word-of-mouth promotion, new customers, and big revenues. So, follow our 5 strategies to get started.
Design a testimonial page
To become a leader in your industry, build authority and credibility, you need customers' trust. For sure, it takes a lot of time for customers to explore different products and choose one brand with the best quality. To help them decide, consider creating a testimonial page and showcase customers' reviews of your product.
Position yourself as an expert in the industry, maintain a positive reputation, and establish a certain tone of voice to communicate with your customers to make them trust. Prove that your product is high-quality and your brand is reputable.
The example below demonstrates the mHelpDesk's customer testimonial page.
Provide the best customer service
To deliver great customer service, you need to be friendly, polite, and respectful. Besides, your customer support should respond promptly. Good customer service needs a team of specialists who know a product well and are ready to listen to consumers' problems and solve them. Build relationships with your clients: ask questions, explore social media profiles, or conduct a survey. These steps will allow you to provide customers with the support they need.
Respond to customers' comments on your social media profiles
In order to simply ask a question about a product or service, customers often prefer to write a short message on social networks and receive an answer promptly. That's why it's important for you to track these messages and provide informative and clear answers as soon as possible. Besides, monitor mentions of your company.
For example, Burger King answers customers' questions on Twitter.
Develop loyalty programs
Before purchasing, the majority of customers research the offers first. To save costs, people look for flash sales, best deals, and reduced prices. That's why you need to offer something more attractive, a loyalty program, for example. Give customers a special status when they comply with your conditions to encourage them to stay with your brand. You can provide them with encouragement: discounts, gifts, bonuses, and special offers.
For example, The North Face's XPLR Pass loyalty program provides customers with exclusive access to limited-edition collections, rewards, gifts for birthdays, and a lot more.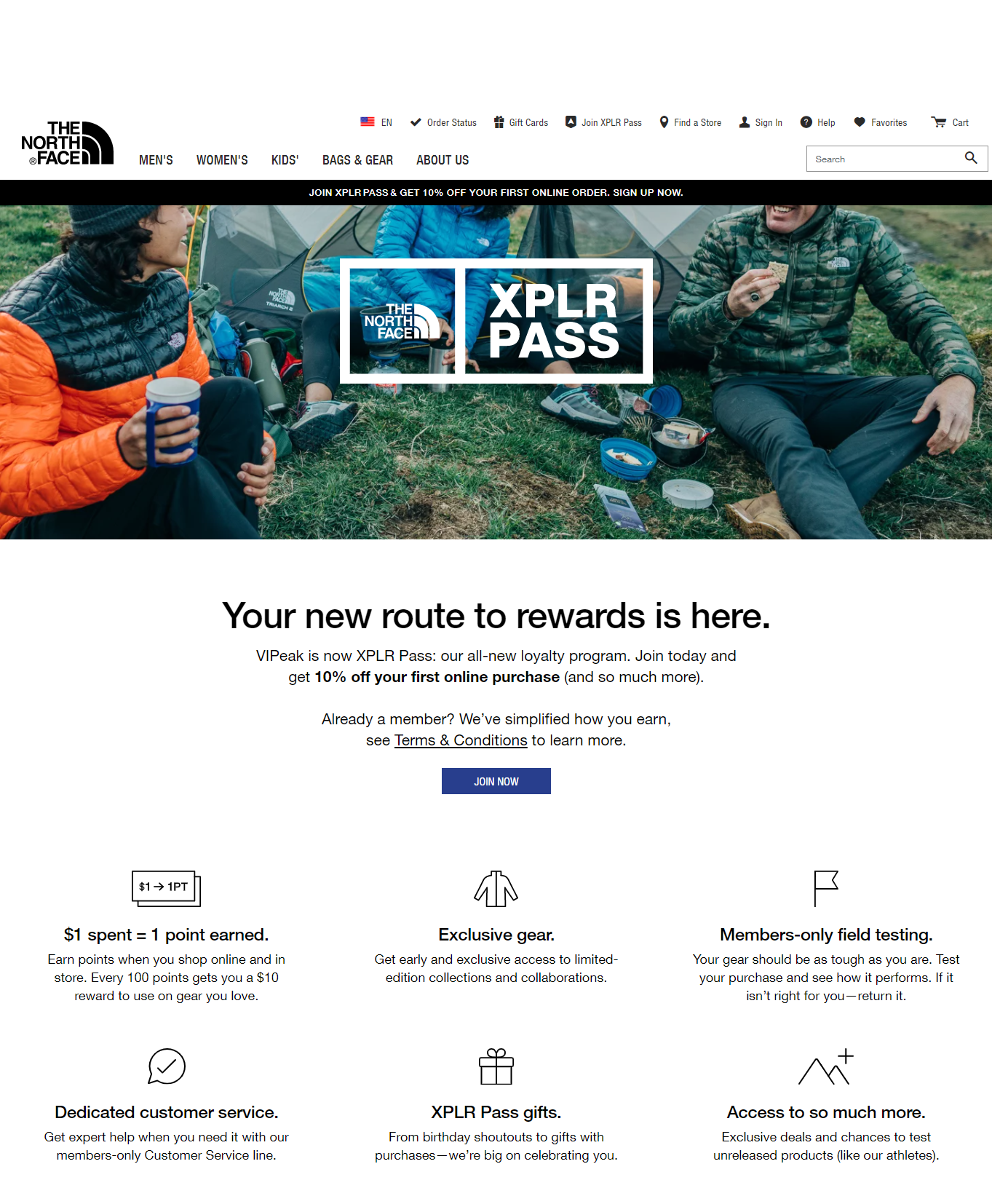 Meet expectations
If you strive to become a favorite brand of hundreds or thousands of customers, you need to create quality products and keep your promises. Make sure to keep a high standard of your product, customer service, sales process, and focus on your customers to make them stay.
It's time to explore the metrics that will help you find out whether your strategy is effective.
4 Metrics to Measure Brand Loyalty
To have a clear picture of brand loyalty, you need to pay attention to 4 main metrics:
net promoter score (in a survey, ask customers how likely they are to recommend your brand to their friends);
repurchase ratio (the metric gives you an understanding of the number of customers who come back to repeat the purchase);
upsell ratio (the metric gives you a clear picture of customers who buy your new products and demonstrate trust in your company);
customer lifetime value (the metric helps find out how much money a company can earn during the entire relationship with a customer).
Let's grab some inspiration from the examples below.
Brand Loyalty Examples
There are dozens of great brands with high brand loyalty that implement successful marketing strategies. Next, we'll explore some of them.
GoPro
The technology company famous for creating high-quality video cameras is widely perceived as one of the best in this industry. The brand strives to be closer to customers through its website which contains user-generated content. It provides visitors with a sense of ownership. GoPro also entices customers to join its huge following of fans by growing its social media presence. The company rewards winners of its contests on social media platforms with great prizes.
The MINI Cooper
The brand positions its vehicles as different from others. In a world full of cars that become bigger, the company decided to make its products smaller in size.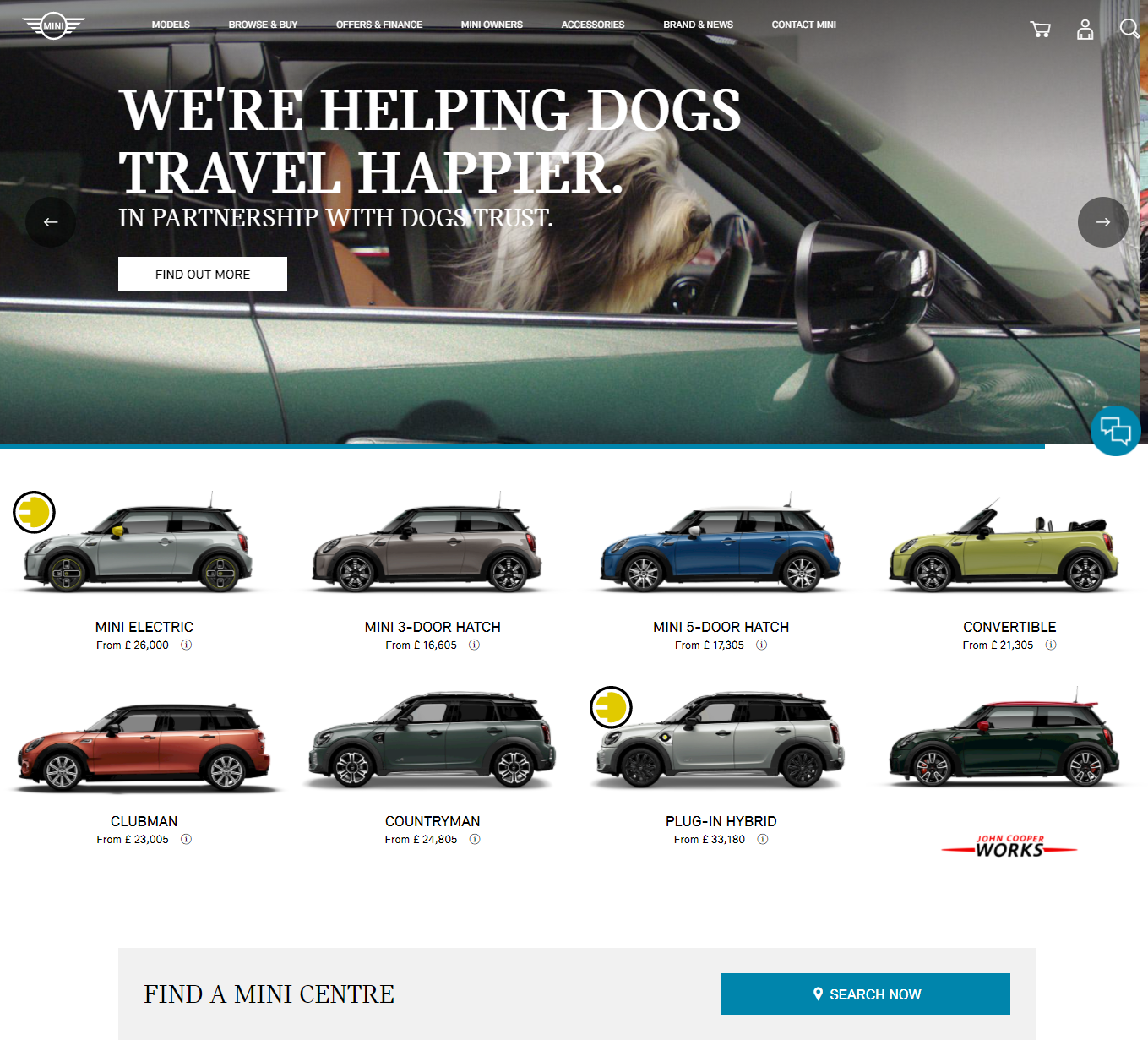 Now you know that brand loyalty is crucial for the success of any business. Make use of the strategies to establish brand loyalty and metrics to assess it.
Resources:
This article defines the term and uncovers how to create brand loyalty.
In this article, you'll find metrics to measure brand loyalty.
This article provides readers with great examples.
Last Updated: 13.08.2021