User-generated content (UGC) is original content that is created by the audience of a brand. This content can be anything, from comments on a blog to photos and videos. The company can use it for its purposes — on the site or on social networks to promote its brand, and often the UGC is much more efficient than conventional content.
The use of UGC is beneficial to both parties — companies, and users. The company benefits from a fantastic amount of fresh ideas and unique content, for the generation of which it may take many sleepless nights. Besides, most often, user content does not require a large cash investment. To users, the creation of UGC allows them to collaborate with their favorite brand, express themselves creatively, get various rewards and discounts for it, and even make some, even small changes in the company. Unlike usual advertising campaigns that are focused on sales, campaigns using user content are based on honesty and sincerity.
Pros of User-generated Content
Credibility
Reaching new users
Potential to go viral
Positive impact on SEO
Encourages users to make a purchase
Credibility
One of the most valuable bonuses that can be obtained with the use of user content is the trust of users. When you show interest in some of their thoughts, ideas, feelings, show your openness, attention, and respect for them, you will generate confidence in your company.
Reaching new users
When some people start to trust you, others will see it, and there is an excellent chance that they will be interested in your company. This phenomenon is called social proof, which you have probably heard of more than once.
According to a study conducted by Nielsen, 92% of users believe content shared by their friends and relatives, more than any other messages from the brand itself. The second most important source is considered to be the opinion of strangers about a particular product.
Social proof has a strong influence on people, and with the help of it, you can significantly expand your audience. People tend to believe other people more than brands and companies. Thus, UGC allows you to not only strengthen relations with existing customers but also to reach new users.
Potential to go viral
Most likely, the virality of user content will be higher than that of ordinary content, as people tend to share their creativity with friends, relatives, and acquaintances.
Positive impact on SEO
UGC also has a positive effect on SEO. KissMetrics revealed that if we consider the top 20 brands in the world, their results in the ranking are higher by 25% due to successful user content. This means that a large amount of organic traffic and content is associated with links to the site (mainly backlinks).
Encourages users to make a purchase
The most challenging task for brands is to make people buy their products. According to a report from L2 Inc, when a user is in the process of thinking over the purchase faces UGC, it increases the conversion rate by 4.6%.
The Main Types of UGC
Comments
Reviews
Photo review
Video review
Ideas for new design
Comments
Comments help identify whether the product or service is helpful or not, whether people managed to find what they had expected. 
Reviews
Think about the process of making an online purchase. You visit a website, open the page with a necessary product, scroll down to find clients' reviews. We do it unconsciously. Why do we look for them? We want to discover customers' experience in dealing with a company.
Photo review
We want to discover the way our product looks in real life without ideal lighting and presentation since very often, a product on a website and real-life may differ.

Video review
Video review is another excellent kind of UGC because it allows you to see how the product is used in real-life. It is especially crucial for gadgets and household appliances.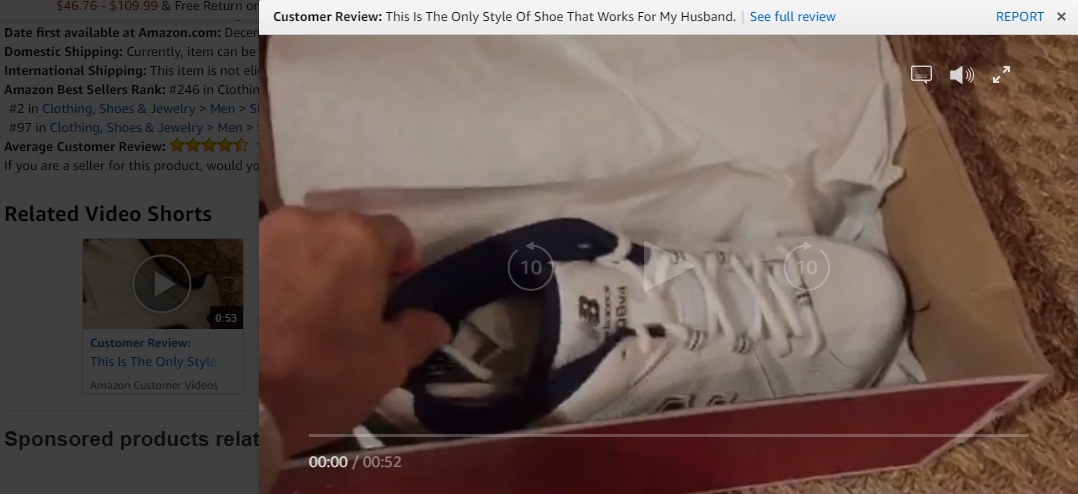 Ideas for new design
UGC is an excellent variant when you are in search of new and fresh ideas for your products' improvements. Use social networks and ask your clients to create a unique design for a reward. We offer you two helpful examples of such practice. 
Starbucks offered its clients to create a new design of their white cups, to post them for collecting likes and shares. As a result, 4,000 people participated, and the number of clients grew by five times.
Heineken also asked their clients for new ideas and used them successfully.
How to Start Collecting UGC
Analyze your target audience to find better places for UGC
If your target audience consists mostly of young people, use social networks like Instagram, Facebook, Twitter, etc. If you work with both youth and adult people, create a special place on your website for leaving feedback. Its interface should be user-friendly and simple to review. Offer your clients a chance to leave their feedback after a purchase.
Be creative and original
Make regular competitions for your subscribers, and don't forget about rewards. Create a page on social networks and post there new arrivals, posts, questionnaires, competitions. Ask your clients for likes and shares. Another great idea is to do a giveaway. People will be delighted to get something for free, and you can also ask them to make a post with a unique hashtag.
Creating high-quality content takes a lot of time, money, and energy. Therefore, user-generated content is hugely beneficial — with the help of it, you can save a lot of money and, without much effort, get a lot of fresh and unique ideas, increase customer loyalty and brand awareness.
Last Updated: 23.03.2023