Customer service is often overlooked since companies pay more attention to pricing, ads, fast shipping, functionality, etc. These are all vital parts of businesses, but customer service is what often fuels them and keeps them running. Marketing is here to attract people, but customer support is what makes them stay.
Customer service does have its challenges, like responding quickly or finding out what the problem is about in under five questions. However, there are quite a few fixes that can boost the quality of your customer service, help you retain and attract customers, and increase your revenue. In fact, 93% of customers are likely to purchase again from companies that offer excellent customer service and are 38% more likely to recommend this business within their communication circle.
So do you want to start improving your customer service, too? We are here to help — we have gathered the most common customer service challenges and solutions, including chatbots and HEARD techniques.
Why is resolving customer service problems important?
So imagine you have come to a store — the pricing is reasonable, and all the products look great. However, there is this employee who follows you around, ignores you when you ask about sizes or colors, and throws a bag at you after you make a purchase. Will you be willing to come back? Or did you walk out of the store when they started following you?
If we talk in numbers and profits, eliminating customer service problems can significantly boost your revenue and provide you with the following perks:
Enhancing customer loyalty. Customer loyalty levels will peak if you resolve clients' issues on time and provide a great experience along the way. It will significantly increase their lifetime value, ultimately boosting your sales with less effort. In fact, focusing on customer retention can increase revenue by more than 80%.
Boosting retention rates. Retaining a customer is five times cheaper than attracting a new one, and satisfied customers are likely to tell their friends and family about you. So if you make an effort to minimize your customer service problems, they are likely to return the favor in the form of word-of-mouth promotion.
Meeting customers' expectations. Modern customers expect to be served well. Case in point: 40% of US customers tend to stop using a company's services after receiving poor customer support. Thus, you need to do your best to meet your target audience's expectations and clear up all the customer service problems to stay competitive.
As you see, the benefits are just too attractive. It is time to shift our focus from profits and prices to customer experiences and satisfaction.

The most common challenges in customer service
You have to work for those benefits though: you need to tackle some challenges of customer service before customers can call it high-quality. Let's take a closer look at them.
Customer service challenge #1 Figuring out what the problem is
One of the most common customer service challenges is customers struggling to explain their issues. Some do not understand what is wrong exactly, and some are too anxious to explain the problem coherently, especially over the phone. Others may experience difficulties understanding your customer service reps due to their excessive use of technical jargon. This may upset both parties: you cannot help them, and they get annoyed if you ask too many questions without offering any solutions.
Customer service challenge #2 Not knowing an answer
Some clients can present unique customer service challenges not written in the book. Clients often need to either wait before you can figure it out or get transferred to a more knowledgeable person, like a manager or tier two and three help desks. If you are at a loss for words and cannot solve a customer's issue, but another department can help them in a minute, you may receive an angry complaint.
Customer service challenge #3 Dealing with angry customers
It is probably the biggest challenge in customer service. Angry customers are much harder to deal with not just because it is emotionally draining — it's hardly possible to understand their problem.
Dissatisfied and angry customers sometimes raise their voices without listening, tell you how they feel, how your company wronged them, or even threaten you and start hurting your feelings. And to cap it all off, sometimes they forget to tell you what the issue is or do it with the first three words. In some cases, you may not even catch their name or order number. Even if you provide them with a solution, they might still be too angry to hear it and respond.
Customer service challenge #4 Helping too many customers at once
There are days when there are just too many people, and the customer service team has trouble answering all the calls and messages. So people have to wait, which annoys them, and your employees get too tired to deliver the energy you want them to.
Customer service challenge #5 Experiencing crises
Unexpected outages, bad product batches, or natural disasters happen, and you can not predict them. In crisis situations, deliveries may be delayed, making your customers nervous, which often causes them to unleash their negative emotions on your customer service reps. Dealing with angry customers on top of being in the middle of a crisis is one of the most vexing customer service challenges you might face.
Customer service challenge #6 Being unable to provide a discount
We all love a good discount, and some people are ready to go another mile to get one. Sometimes you can help them out, and sometimes you cannot — both of these situations are normal. However, you have to explain this to customers somehow and end a conversation on a positive note, which is hard, especially if they threaten to post bad reviews everywhere.
Customer service challenge #7 Tackling customers' issues 24/7
Customers can contact help desks in the middle of the night and expect to receive a reply as soon as possible. If you do not have night shifts, there is a high chance that you will be flooded with tickets in the morning. And you still have to keep dealing with the ones that come throughout the day to prevent additional customer service issues from emerging.
Customer service challenge #8 Struggling due to a high employee turnover rate
Many customer service employees see this job as a temporary one: it is popular among students and those seeking a safety net while looking for other jobs. As a result, you have to constantly recruit and train new people, which takes time and effort and presents more customer service issues.
How to tackle your challenges in customer service
So that was an impressive list, huh? However, it is not as difficult to tackle customer service issues and challenges as you may think. Here are some practical ways to solve these issues and more.
Get a chatbot
A chatbot can help you eliminate half of the challenges faced in customer service. They can serve many customers at once, which is especially useful during a crisis or holiday shopping season. They can work 24/7 without being tired, nervous, or mistaken.
Get inspired by successful Facebook chatbot use cases and Telegram bot examples!
Chatbots also help companies decrease the number of customer service reps and discover more about their customer service problems and solutions. Although they cannot answer difficult questions, they can definitely advise on common issues. Considering that around 80% of clients' issues are not that complicated, it is a great practice. As a result, you can minimize the number of angry waiting customers, serve as many people as quickly as possible, avoid hiring and retaining huge teams, and prevent many customer service issues.
You can create a chatbot for customer support with SendPulse and make sure that it collects all the necessary customer data and provides quick replies like in the example below.
Prepare a crisis communication plan
You can get ready for crises and explore more about possible customer service problems and solutions, even if you do not know when or what will happen. Create a customer service script for the most likely scenarios, and let both customer service staff and chatbots have it.
Do not forget to send updates to all the customers who are waiting for their goods, even if they have not contacted you yet, to minimize possible customer service issues. This can definitely decrease the stress level of customers and the number of people who reach out to your team.
Make sure to display the most common customer inquiries or FAQs at the very beginning of their interaction with your chatbot, as shown in the example below.
Use the HEARD technique
The HEARD technique stands for Hear, Empathize, Apologize, Resolve, and Diagnose, and it can help any customer, especially an angry one. You should not get straight to solving their problem because you need to calm the angry customer down first to nip all the potential customer service issues in the bud. Let them know that they have the right to be upset and that you genuinely want to help them.
A small present in the form of a coupon or discount can help end your conversation on a positive note, even though your business may have made a mistake. Find the detailed illustration of this technique of dealing with angry customers below.
Recruit those who care about your business
If you do not want your employee to leave in a month or two, find someone who appreciates your business rather than looks for a quick job. Sometimes caring is even more important than having excellent skills when it comes to customer service problems and solutions.
Caring employees will be more eager to learn and help your customers, actually care about your profits and business wellbeing, and take the challenges in customer service seriously. Thus, make sure to offer solid remuneration and good working conditions to attract loyal employees who want to grow your business with you.
Find out how to build an HR chatbot to improve your hiring efficiency.
Measure clients' satisfaction with your customer service
It's vital to constantly collect customers' feedback about their satisfaction with the service provided in order to know your strong sides, possible areas of improvement, and potential customer service problems and solutions.
Find out how analyzing customer feedback can help you build a stronger relationship with them and increase their satisfaction.
With SendPulse, you can use subscription forms and survey emails to gather feedback and receive the information required to minimize all the potential challenges in customer service. Analyzing the information provided by your customers can help you uncover lots of valuable insights and improve your customer service even further.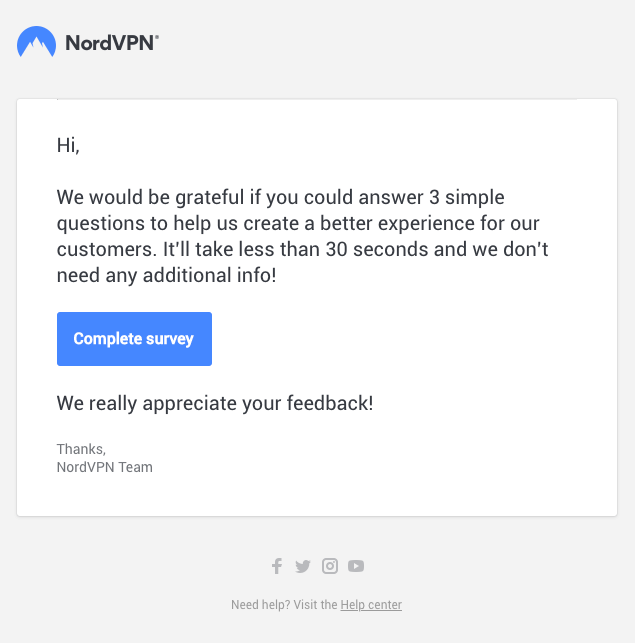 Consider SendPulse your trusted partner
Outstanding customer service can help you retain customers, get a free but effective advertisement in the form of word-of-mouth promotion, and increase your revenue with little effort. However, you will need to handle some challenging areas in customer service, like too many service tickets, angry customers, or unreliable employees.
One of the quickest and most effective ways to resolve challenges in providing customer service is to set up a Facebook, Telegram, Instagram, or WhatsApp chatbot: they work 24/7, help numerous customers at once, and never get moody from tiredness or other life events. If you do opt for this solution, let SendPulse take care of it!