AMP email is a technology that allows email marketers to embed interactive elements like carousels, accordions, confirmation, purchase buttons, etc., into their emails without needing to open a new tab to visit a website.
The speakers in this video explain what AMP email is, consider its features, and focus on its benefits.
Why is AMP email important?
Widens the opportunities for email usage
Revitalizes email technology
Offers a new level of personalization
Low competition
Widens the opportunities for email usage. AMP emails provide email subscribers with a more web-page-like experience. In other words, email marketers can implement interactive functions that are typically only available on webpages — carousels, forms, confirmations, accordions, event invitations, replying to a comment, etc., directly in the email inbox.
Revitalizes email technology. The old email technology that started to look a bit outdated has been refreshed to meet modern demands. Email marketing is one of the most effective marketing channels, now more than ever. People continue to use it globally; not much has changed since the early 2000s. AMP email intends to refresh static emails with more dynamic web page-like content.
Offers a new level of personalization. With AMP email, marketers can receive and send more data than ever. This feature allows brands to personalize emails even further. Besides, because AMP emails are dynamic, the message content can update within the email (weather reports, prices, and webinar dates), so subscribers will always receive highly personalized content on demand without leaving their email client.
Low competition. AMP email technology is red hot and will take time until many marketers use it. You can jump ahead of your rivals if you have a clear idea of how to interact with the users using AMP elements in your emails.
How is AMP email different from the usual HTML email?
AMP email is a typical HTML email, though it has a limited JavaScript markup where you can add AMP elements.
ESPs don't support the full range of JavaScript capabilities in an HTML email and carefully control and limit the JavaScript library. Main email service providers, like Gmail, Outlook, Yahoo Mail, and Mail.ru, support AMP technology, meaning you can add AMP elements into the emails for most of your subscribers.
The supported AMP components are amp-carousel, amp-image-lightbox, amp-accordion, amp-bind, amp-form, amp-fit-text, amp-timago, amp-anim, amp-img, amp-selector, amp-list, amp-sidebar, and amp-state.
AMP Email Best Practices
Choose the optimal dimensions
Make it reflect your website
Don't overwhelm subscribers
Choose the optimal dimensions. The best width of AMP email is 800px or less because any wider email can curtail the content for some users. The height is not limited so that users can scroll through the content.
Make it reflect your website. Many people use email because it is the most convenient channel for communication with brands. AMP email is the extension of your site directly in a user's inbox. Ensure that AMP email elements visually correspond with those on your website so subscribers can take action directly in their inboxes.
Don't overwhelm subscribers. Implement AMP components a little at a time. Try to use one or two elements at a time while you are testing AMP emails. Experiment with AMP elements combinations, and support your content in the best and most modern way.
AMP Email Examples
Pinterest. AMP emails allow users to save pins directly in their inboxes. Users can also open pins to get more detailed information and see a larger image, then seamlessly move back to their email inbox.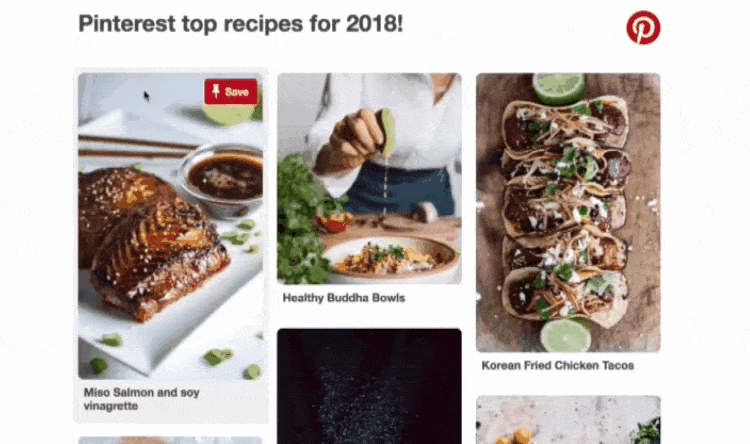 Doodle. Doodle is a website for creating polls and setting dates for meetings. With AMP email technology, you can manage polls as well as respond to polls. You can choose the best time for a meeting right in the email without opening a new tab.
Booking.com. Users can manage their email preferences in the footer of any AMP email.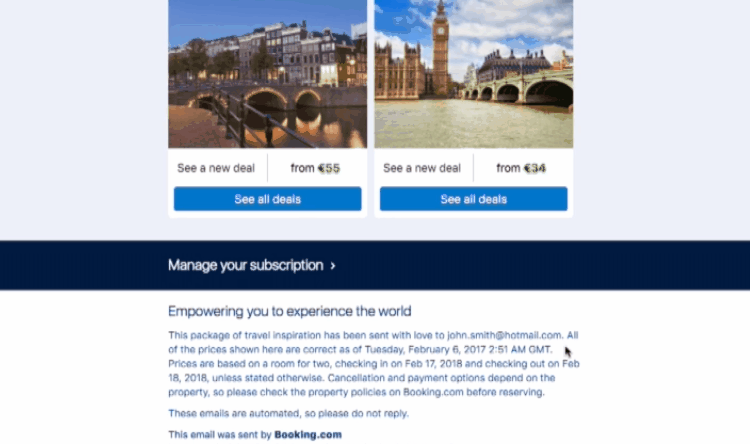 References
The article "What Is AMP for Email & What Should You Know Before Trying It?" on Instapage builds a holistic view of an AMP email. There's a definition of terms, dynamic content elements, layout and media, possible negatives, and examples of brands that send such emails.
The article "Google makes emails more dynamic with AMP for Email" on TechCrunch explains what AMP email is, and provides different opinions end examples of brands using it.
Last Updated: 31.08.2023