Mobile commerce is the process that entails using mobile devices like smartphones and tablets for online transactions. It enables customers to pay their bills and service costs, buy or sell products, and use online banking and digital wallets. M-commerce helps conduct online transactions faster, easier, and safer.
In this video, Constantine Soika, a project manager at SendPulse, explains how to strengthen marketing with mobile messaging.
In this article, we'll unveil the importance of mobile commerce, go over some statistics, and discuss mobile commerce types, pros, and cons. Next, we'll make the difference between mobile commerce and eCommerce clear and explore several trends and examples for 2021.
Why is mobile commerce important?
Today, almost every person has a smartphone and uses it for different purposes. Some need it for communication, shopping, business, or online banking. As of 2021, the number of smartphone users exceeds 6 billion. According to Statista, 90% of internet users worldwide search for information using their smartphones.
When most retailers go online, people should have mobile devices and high-speed internet to access websites and place their orders. Entrepreneurs also should be able to offer a responsive web design. Companies should ensure fast load time and a seamless process of placing orders via smartphones to increase the number of customers and encourage word-of-mouth promotion.
People who surf the internet are potential customers of many brands. Users generate traffic and conversions if they are interested in a company's product. It's more convenient to use a pocket-friendly device to make a purchase rather than wait until the web page loads on a laptop.
Now that you know why you should pay attention to mobile commerce, let's explore some more statistics to figure out how m-commerce impacts the business world.
Mobile Commerce Statistics
Nowadays, the number of mobile and internet users is constantly growing, and m-commerce is catching up.
According to Statista, 72.9% of all retail eCommerce will be conducted via mobile commerce in 2021 due to the increased number of mobile payment users.
As of 2021, more than 4 out of 10 respondents had a contactless payment experience.
53% of consumers rely on their cell phones when making purchases — they prefer smartphones over other devices like tablets, laptops, and computers.
The number of smartphone users increases every day, which indicates that more and more people switch to their phones to conduct different types of transactions. So, if you want to ensure a seamless buying experience, you need to provide customers with the possibility of mobile payment and mobile shopping.
Now that you understand how mobile commerce influences current business trends, let's walk you through the types of m-commerce.
Types of Mobile Commerce
Although mobile commerce covers a wide variety of processes, we can single out its three main types:
Mobile banking. In our digital world, banks strive to simplify different financial transaction processes so that clients can conduct them via apps. People can transfer money, pay for rent, or buy products online. Mobile banking enables customers to make transactions online using their mobile devices like smartphones and tablets. With these devices and a stable internet connection, clients can bank from any place in the world. Mobile banking is convenient and saves people the trouble of long queues, technical problems, and fraud.
Mobile shopping. It enables customers to buy whatever they need using their mobile devices. Consumers don't have to go to physical stores to buy clothes, accessories, groceries, or shoes. They just need to go to a site or app to shop online and have products delivered. It saves time and is very convenient for busy people.
Mobile payment. The majority of banks have apps that allow clients to transfer money from their accounts instantly. Customers just need a phone to pay for their purchases both at physical stores and online. Retailers accept payments by scanning a barcode on a smartphone. It can bring several benefits: a person doesn't need to carry cash, it's more secure than a credit card, and the payment process is fast.
You've probably used these types of mobile commerce and can say they are helpful in our everyday lives. To make the advantages and disadvantages of m-commerce clear, let's review them in more detail in our next section.
Advantages and Disadvantages of Mobile Commerce
Selling and buying online using mobile devices is extremely popular now. M-commerce is an additional channel for small and big businesses that helps them scale. We'll unveil the pros and cons of mobile commerce so that you can consider it for your company.
The advantages include:
accessibility;
more opportunities for small brands to enter the desired market;
fast information dissemination;
timely marketing campaigns;
high sales volume;
enhanced customer base;
good security.
The disadvantages include:
brands' responsibility for data privacy;
international competition;
high-speed internet requirements;
delivery costs;
additional fees.
So now that you know why people use different types of m-commerce, it's time for you to discover the difference between mobile commerce and eCommerce.
Mobile Commerce vs. eCommerce
Although both mobile commerce and eCommerce are created to improve customers' buying experience and simplify the purchasing process, they can't be used interchangeably. That's why it's time to figure out the main difference between these terms.
Mobile commerce is a process of conducting transactions with the help of wireless devices like cell phones and tablets. It entails mobile shopping, mobile payment, online banking, and more. Customers can perform transactions from any place in the world if they have a stable internet connection and digital wallet.
eCommerce is a process that enables people to purchase and sell products over the internet. Customers can buy any product they need by using non-mobile devices like desktop computers or laptops and their credit cards.
Simply put, the main difference between the two terms is the device people use to buy or sell products and the form of payment. In m-commerce, customers need to use smartphones or tablets and mobile wallets, whereas eCommerce requires them to use a desktop computer or a laptop and credit cards.
Now that you know the difference between these two terms, it's time to proceed to the next section to explore some mobile commerce trends.
Mobile Commerce Trends for 2021
Businesses seem to have already adapted to the trends popular among their target audiences. Smartphones succeeded in changing our daily activities and lifestyles and stimulated significant growth of mobile commerce. So, you should be aware of the mobile commerce trends in 2021.
Voice shopping. You've probably heard and used Siri or Alexa, voice assistants that help find the necessary information. Nearly 40% of internet users in the US turn to voice assistance for help. In 2021, there was a 9.7% increase in the number of users since people prefer to use voice searchers rather than type a query. Gadgets are used everywhere: to shop and pay the bills.
Mobile chatbots. Chatbots are very popular because of the multiple actions they can perform for different businesses. They can assist customers, ask them basic questions, and help solve some problems. With chatbots, customer care agents can manage several chats simultaneously and provide help. When the number of smartphones is constantly increasing, there's a point in mobile chatbots. People should be able to communicate with a support team using a live chat on their cell phones and tablets.
Augmented reality. Some companies started using augmented reality to improve their clients' buying experience. The main aim of this technique is to demonstrate how the product will look like on a customer or in a home. Clients can see products in different colors and decide whether they match their expectations and style.
Mobile payments. Lately, we have noticed that mobile wallet payments have become popular. It's convenient, fast, and secure, and people can use them to shop both online and offline.
These trends help customers buy and sell products. They can also be useful for your business. To see how they work in real life, let's explore some examples.
Examples of Mobile Commerce
With the development of mobile commerce, people no longer need to use their computers or wait in long queues. They just need to have smartphones and digital wallet platforms like Google Pay, Apple Pay, or Android Pay.
Starbucks
The famous chain of coffeehouses encourages its customers to download the Starbucks app and receive rewards. The app allows clients to order ahead and pay at certain locations. People can track the points and rewards they earn for ordering Starbucks coffee by using the app.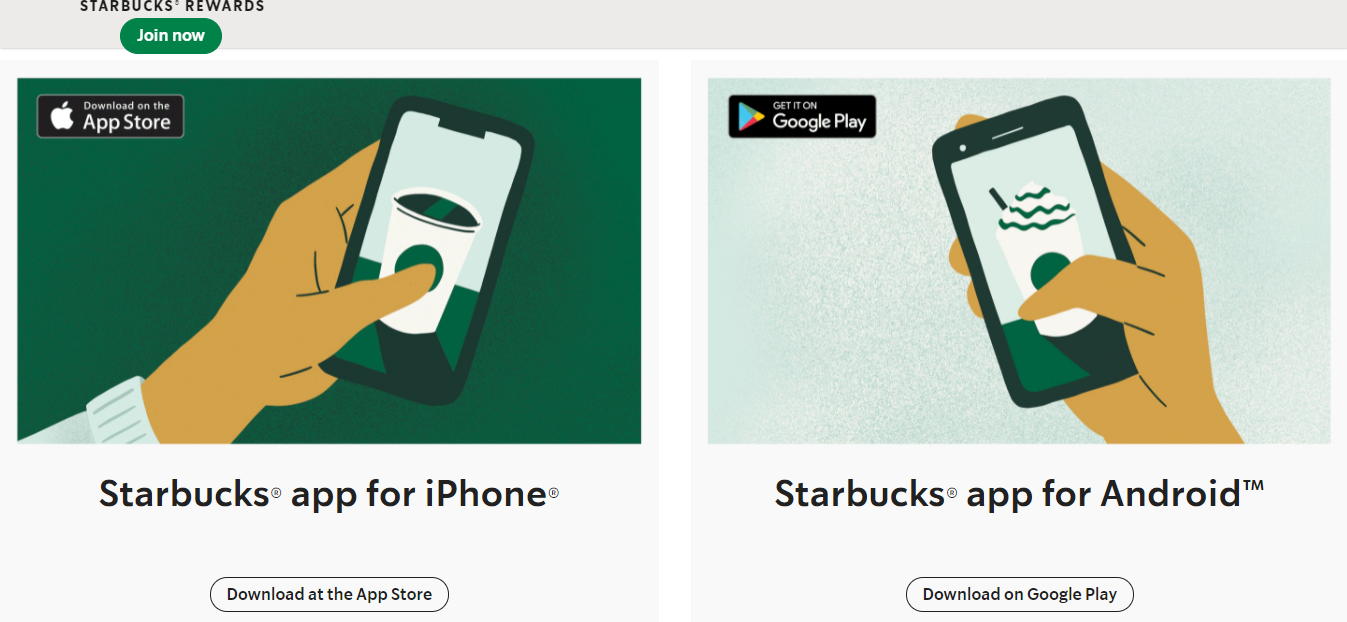 Apple Pay
The world-known payment system is helpful when you want to buy in-store, on websites, or via certain apps. The digital wallet has a higher level of protection than a physical credit card since it has a Face and Touch ID. If you travel abroad, Apple Pay will help you pay in places that accept contactless payments.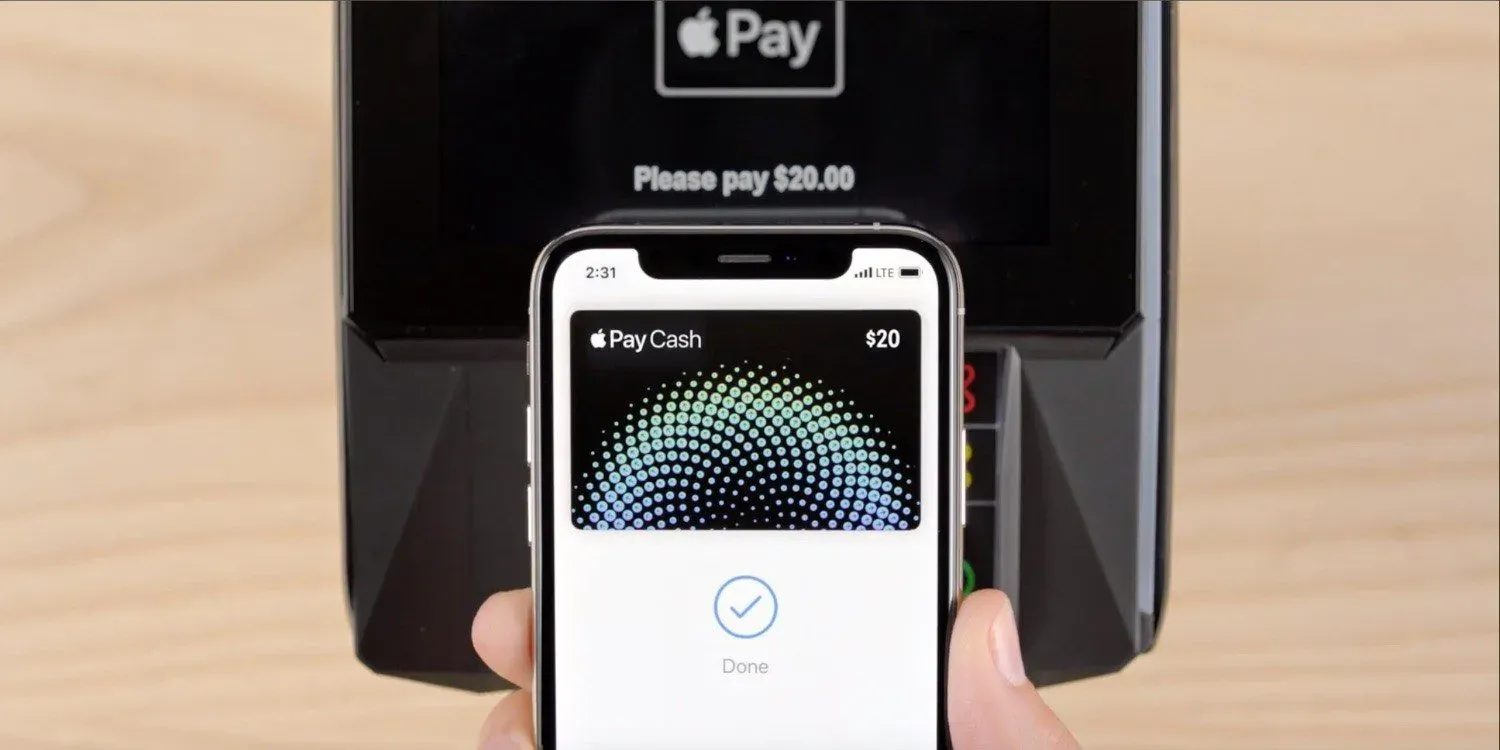 Simply put, m-commerce improves our lives and the speed and quality of our financial transactions. Everyone can use a smartphone to pay for a product or manage an online store. Use the information and examples above to implement it into your business.
References:
In this article, you'll find some essential m-commerce statistics.
In this article, you'll find the advantages and disadvantages of mobile commerce.
This article provides readers with information about mobile commerce and eCommerce and the main difference between the two.
Last Updated: 22.03.2023