Paid media is a form of advertising that includes using paid methods to promote a brand. It is an effective opportunity to generate more traffic and increase brand awareness.
In this article, we will tell why you should use paid media and how it works, explain the difference between earned, owned, and paid media, highlight the most popular paid media channels and give some tips and tricks on how to create a paid media strategy.
Why use paid media?
Using paid media is essential in a complete marketing strategy. It includes social media ads, search ads, banner ads, display ads, native ads, etc. You may use a channel that is potentially the most profitable or mix different ones for better performance. We will explain why it is vital to use paid media in your marketing strategy.
Paid media allows you to drive traffic. Such ads can help you ensure that your content will be seen by many people. It is one of the quickest ways to spread the word about your brand as widely as possible and to find new customers.
You can instantly get in front of your target audience. Your potential customers are already spending their time on a certain platform. Consequently, if you choose a place for advertising correctly, it would be easier for you to reach these people, engage them and make them interested in your business.
It is easy to track paid marketing efforts. Platforms that provide the opportunity for paid advertising typically offer statistics on how many leads your business receives. You can analyze this information and identify the best channels to promote your business at a reasonable price.
Paid media helps increase brand awareness. It is ideal for running large-scale campaigns not only to drive conversions but attract potential customers.
We will describe in detail how it works in the next section.
How does paid media work?
Using this type of media a business pays for placing its content on other company's websites, social media accounts, videos, etc. Examples of paid media include paid search results, social media ads, newsletter sponsorships, and influencer marketing. Accordingly, the audience is internet users who have not bought anything from the company before but are potentially interested in its products or services. Typically, it targets specific consumer segments, such as sales prospects or past customers.
The cost of paid media greatly depends on the channel type, duration of the ad, and the setup, if you ask someone to help you with it. Other costs include content creation, website configuration, design, production, etc.
There is often no way to predict why one piece of content becomes popular. If you do research and find out where most of your audience spends their time, create a marketing strategy and choose the platform correctly, you will be able to increase exposure. People who may never discover your company on their own can become your clients after seeing an ad on different platforms. You should make potential customers believe that they need your product and make them aware that you can close this need.

Using paid media and company resources correctly leads to the formation of earned media. There are different types of media that you can use to reach the goals of your business. Read more about them in the next section.
The Difference Between Earned, Owned and Paid Media
It is vital to understand the difference between three types of media channels: paid, owned, and earned. Here we will describe each one and explain how to use them to promote your business.
Paid media
As you remember, paid media is a form of advertising on media channels that promote your ad for a certain payment. Advertising platforms help you expand the reach of campaigns and increase brand awareness through different types of content, such as photos, videos, texts, GIFs, banners, search engine ads, collaborative content, etc. Using paid media helps you reach your target audience and find new customers.
Owned Media
As the name suggests these are media created, promoted, and controlled by yourself to develop your business. These channels include a product website, social media pages, company blog, and YouTube channel. The audience of owned media consists of existing customers.
The main reason to have your own media channels is to build long-term and trusting relationships with the audience. You can also use them as a landing page where potential clients come from paid media. In such cases, conversion depends on the quality and relevance of the company's content.
Earned Media
Earned media is so-called online word of mouth. It is usually seen in the form of 'viral' content. The audience of earned media are fans of the brand, their subscribers, and leads in the consideration stage. These people create user-generated content (UGC) and promote your business by word of mouth. Examples of such media include recommendations, mentions, discussions on sites, likes and comments, online reviews, and content sharing.
Earned media channels form a recognizable, honest, and reliable brand image. This is the result of a well-planned marketing strategy, good brand awareness of customers, and active promotion of your business.
Paid media should work in tandem with earned and owned media to help your business grow. Each of the channels requires time and costs, but if you create a good strategy and set up advertising correctly, their use will have a positive effect. We recommend combining them in your marketing strategy to have a synergistic effect.
To build an effective strategy, you need to choose the right channels. Let's find out more about them in the next section.
Paid Media Channels
Here we will concentrate on various ways you can promote your brand through paid media. The most popular channels are search engine ads, social media ads, banner ads, native ads, OOH and DOOH ads. Let's look at each one in detail.
1. Search engine ads
Search engine advertising is a branch of digital marketing. Ads are posted on search engines such as Google and then appear on the search engine result page (SERP). This type of advertising is a cost-effective way to promote businesses.
Before appearing in search results all ads go through the ad auction. It always takes place when someone searches for something. To enter the auction, advertisers identify keywords and state how much money they want to spend to place their ads in the results. If there are keywords you bid on in a user's search query, your ads enter the ad auction.
The placement of ads on the SERP is identified by a variety of factors. The two main ones are the maximum bid and the Quality Score of your ads. A maximum bid is the biggest amount of money you are willing to pay for a click. Quality Score is based on the overall quality of your advertisement.
Search engine advertising works based on two pricing models: Pay-Per-Click (PPC) and Pay Per Impression (PPI) ads.
When you use PPC ads you pay only when a user clicks on them. To use it effectively you should identify the relevant keywords and choose the right platform for advertising.
When you use PPI ads you pay each time your ad is displayed on a site. It does not matter whether people click on it or not. Viewing PPI ads costs cheaper than clicks on PPC ones. They are usually charged per thousand impressions.
Here you can see an example of a search engine ad. When you google a school to learn Chinese the first link in the results is an advertisement.

2. Social media ads
Nowadays it is probably one of the most popular ways of advertising. You can create a business account almost on every social media platform to promote new posts or boost existing ones. You can advertise for users depending on their interests, behavior, demographics, location, etc.
The most popular social media for advertising now are Facebook and Instagram. They allow you to create targeted posts, stories, and reels to reach your audience.
You can also promote your brand with the help of influencer marketing and create native ads. In such cases, bloggers advertise brands' products to their followers. Businesses pay these people a negotiated amount or a percentage of the sales, or some even accept gifts and goodies in exchange for an advertisement.
Below there is a display ad on Pinterest. It redirects users to the Instagram account of a fashion brand where potential customers can buy clothes.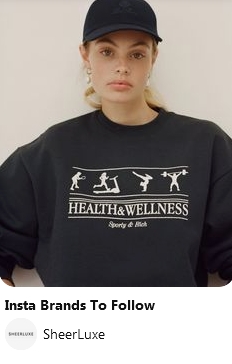 3. Banner ads
They are also called display ads and web ads. This type of advertising is embedded into the publisher's website usually in the form of a text with an image, but it can also contain a GIF, video, interactive elements. Banner ads show up on websites for a limited period of time and lead to the advertiser's site.
Using banner advertising you are not restricted by a user's preferred social channel. Businesses often use contextual targeting. In such cases you specify keywords and find online publications your display ads to place on. You can also target users based on their interests, geographic location, language, demographics, and certain publication topics.
There are a few ways to place your ad on a site. Ad networks are brokers which buy ad space and then sell it to advertisers. Ad exchanges are trading places where display advertisers buy ad inventory from ad networks.
Banner ad cost is calculated according to the number of impressions and depends on its placement, size, and the audience of the website you are advertising on. An advertising campaign typically lasts for at least a month.
To measure the effectiveness of the ad companies use two important metrics. CTR is the percentage of users that click on your ad. The efficiency of the ad (click-through ratio) is the number of clicks divided by the number of ad impressions.
There is a banner ad at the bottom of the page on the website. When you want to watch the cartoon 'Moana' on this site you will see an advertisement that offers you to buy tickets to the cinema.

4. Native ads
Native ads look like unpaid content on the platform upon which they appear, so users often do not identify them as ads. This type of advertising shows up on publisher websites as sponsored and recommended content, advertorial articles, and collaborative content. Native ads are popular across social media such as Facebook, Twitter, and Instagram.
According to the study carried out by IPG Media Lab & Sharethrough, such ads have more chances to become viral on social networks than display ones. Statistics state that consumers look through native ads 53% more frequently than display ads and 32% of people are ready to share such information.
There is an example of native ads on Instagram. Here we can see that the blogger promotes a clothes shop that sent her a shirt and a sweater. This photo looks natural and people understand that this is an ad only from the post in the description.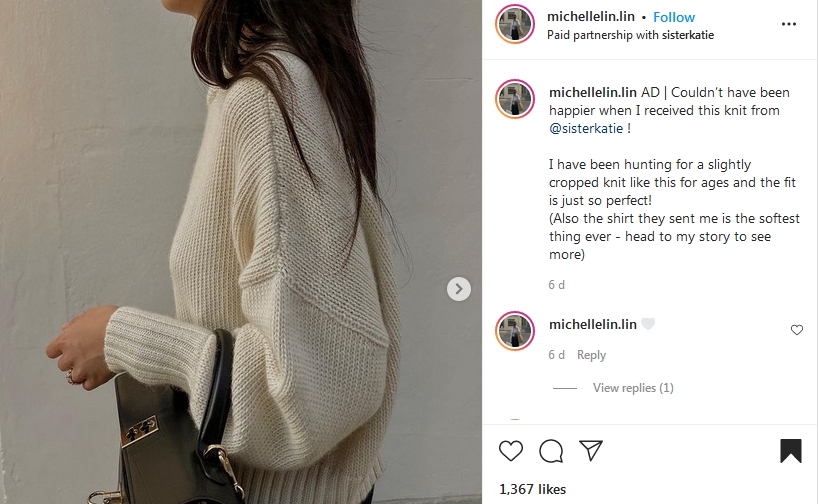 5. OOH and DOOH
Out-of-home (OOH) and digital out-of-home (DOOH) advertising allows brands to reach people in public spaces.
OOH has no digital involvement. These are traditional ads, such as billboards, posters, bus shelters, benches, etc.
DOOH is a digitalized variant of OHH. Examples are in-store kiosks, digital billboards, display screens, etc. These ads are no longer a printed banner but a neon board with interactive screens.
The main advantage of these advertising channels is amazing exposure. Moreover, users can not block them as other ads on the Internet.
Using DOOH is becoming more and more popular today. This type of advertising is easier to use and more effective than OOH because it is more interactive. According to eMarketer, DOOH ad spending is expected to increase from $2.72 billion in 2020 to $3.84 billion in 2023.
Below there is an example of an OOH advert. This is a bright billboard that attracts attention. Some people may see it a few times a day, so they will remember a promoted brand for sure.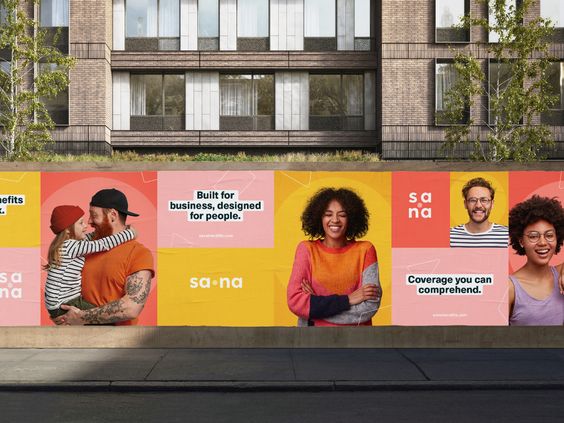 Now you know how paid media channels work and are aware of their advantages. Let's proceed to the next section and discover how to combine them to create a paid media strategy.
Paid Media Strategy
To promote your business successfully, it is important to know the basics of marketing and sales. Here we give some pieces of advice on how to create a paid media strategy. Check yourself.
1. Research more about your audience
Before starting an advertising campaign, you need to do some research. This step is vital because the success of your ad depends on the knowledge you have about your target audience. Start from these questions:
What type of content do your customers prefer?
What channels do they use to find goods?
What topics are most likely to pique the interest of your audience?
What ad formats do these people find more appealing?
After having done the research, you can turn to create ads.
2. Diversify the channels
It is difficult to find out the most effective advertising channel at once. We recommend concentrating on the ones your customers use the most. However, it is vital to diversify the advertising budget to try different platforms and save yourself from overspending. Determine the most effective channels and split your budget between them. Make sure the content you promote looks native to the channel.
3. Use both display and native ads
Consumers do not want their online experiences to be interrupted by ads, so many internet users are biased towards brands that do that. However, customers' attitude to native ads is better, because they do not contain aggressive advertising messages. Consequently, native advertising raises the effectiveness of the campaign and increases the loyalty of potential clients.
Natural advertising does not fall into the "banner blindness" zone, because it does not invade personal space and fits into the platform format rather organically. So consumers receive the needed information and do not notice the difference between plain and promoted content. Moreover, users cannot block such advertisements.
Check out this ad for a clothes shop. The influencer made a photo on her own, so it looks native and does not cause banner blindness.
On the other hand, display ads are eye-catching and visually appealing. They increase the brand awareness of your potential customers and provide remarketing opportunities. Here you can see an example of an Apple display ad. According to WordStream, it was one of the most effective ads in 2020.
As you can see, there are advantages and disadvantages of these two types of advertising.
4. Partner with influencers
Using influencers' content in your ads is one of the types of native advertising. Usually, companies work with bloggers to advertise 'naturally'. These people have a large audience who trust them and often buy products that influencers promote.
Find creators who have an active audience and produce amazing content. Check their reached accounts and content interactions. Work only with experts in your niche. Choose bloggers who have the same values and trusting relations with the audience.
Below you can see a collaboration of Lady Gaga and Dom Pérignon. They created a special limited-edition product and now Gaga, as an influencer, promotes it on her page.
5. Promote user-generated content
User-generated content is original content created by your audience. It is a type of earned media that you can use to advertise your product. The most popular examples of UGC are photos of your product, online reviews, mentions, and recommendations.
Consumers trust reviews from other people. Consequently, happy customers are the best advocates. As consumers, they can give unique feedback based on their experiences with your brand and provide social proof.
Check out an example of UGC content on the page of fashion brand CULTNAKED. They use photos made by their customers on their own page for promotion.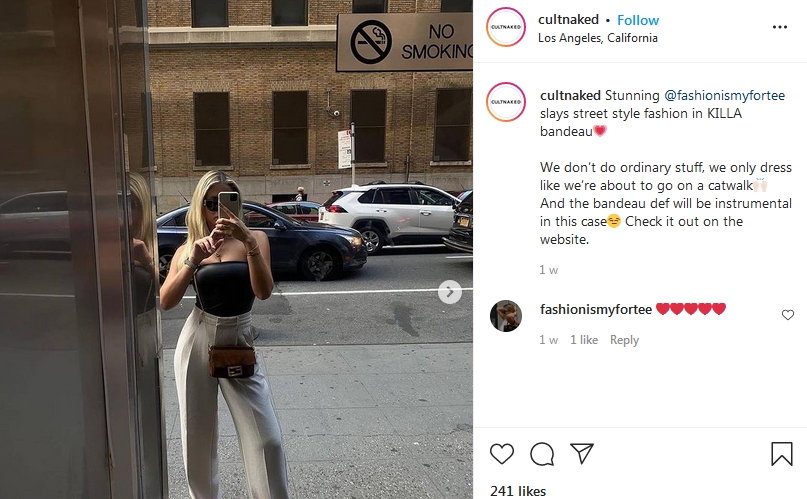 6. Create a video
Video is becoming more and more popular in advertising. According to research conducted by Wyzowl's State of Video Marketing Survey, 93% of marketers who use video say that it's an important part of their marketing strategy. Moreover, 87% of video marketers reported that video gives them a positive ROI.
There are many options to create such content for different purposes. You can promote instructions, guides, unpackings, and reviews. Work with your in-house team, hire an agency, or partner with an influencer to create high-performing video content.
Congrats, now you are ready to create a successful paid media strategy. If you are interested in your brand promotion, SendPulse offers lots of opportunities, such as sending promotional email campaigns, creating chatbots and landing pages, automating your sales with the CRM system. We provide 24/7 support, high quality, and unlimited free tariffs.
Last Updated: 15.07.2022