Odd-even pricing is a psychological pricing strategy the aim of which is to shape customers' perception of value provided by a company. These are two opposite strategies that fit different businesses.
Let's make the difference clear between odd pricing and even pricing.
An odd pricing strategy means an odd number at the end of a price, for example, $1,99, $2,95.
An even pricing strategy means a price ending in a whole number or zero, for example, $2, $3,50.
Brands using these strategies strive to achieve different goals depending on their business size and their target audience. Let's find out why companies choose an odd or even pricing strategy.
Is odd-even pricing effective?
Definitely, yes.
Companies implement these strategies to appeal to consumers' subconscious. Let's face it, each of us falls for the trick "$1,99 Today Only". This makes us feel that we manage to save money, hence, this is an extremely profitable bargain. And no wonder!
Since we read from the left to the right, our brain considers the left part the most important, so when we see "$1,99", we round it down to $1 which is definitely cheaper than $2. This frames our perception to a great extent. In this case, our subconscious murmurs to us "This is a great bargain, don't miss it!". As a result, we buy more of a bargain than a necessary product. This strategy is widely used in retail and ecommerce. They often promote campaigns like "Shirts starting at $9,99". Who would miss the chance to buy a shirt for less than $10?
While brands using an even pricing strategy pursue quite the opposite goal. They don't want their clients to feel like they are saving a lot buying a product for $100. Such companies lay claim to being called an upscale brand selling premium products. So, they want their client to feel special and unique. This strategy helps brands build their identity.
Now, it's time to see some examples.
Examples of Odd-Even Pricing
Banana Republic used an odd-pricing strategy to promote their spring dresses starting at $19,99. They included a big variety of dresses into their email campaign to make this bargain even more appealing.

Mattress Firm has a diverse audience so it often uses an even pricing strategy. The mattresses are promoted as lux products so this pricing method is just to the point.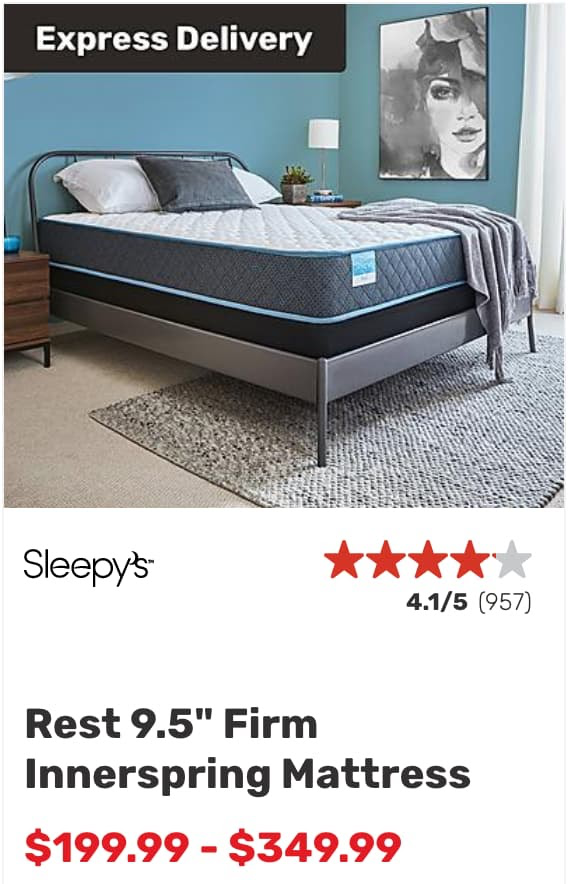 So, now you know what stands behind popular brands' strategies. You can either choose one to maintain your brand reputation or combine them for better performance. Make use of SendPulse promotional tools such as emails, web push notifications, and SMS to reach wide audiences.
Last Updated: 07.07.2021