How to Create a Chatbot and Connect It to a Facebook Page
With the help of chatbots, you can connect with customers, attract new users, and also increase your sales. Create a chatbot for your Facebook Page, and automate your communication with subscribers using Facebook Messenger.
In this article, we will look at how to create a chatbot and connect it with your Facebook Page.
Step 1. Connect Your Facebook Account
Go to the "Chatbots" tab, and click Connect Channels.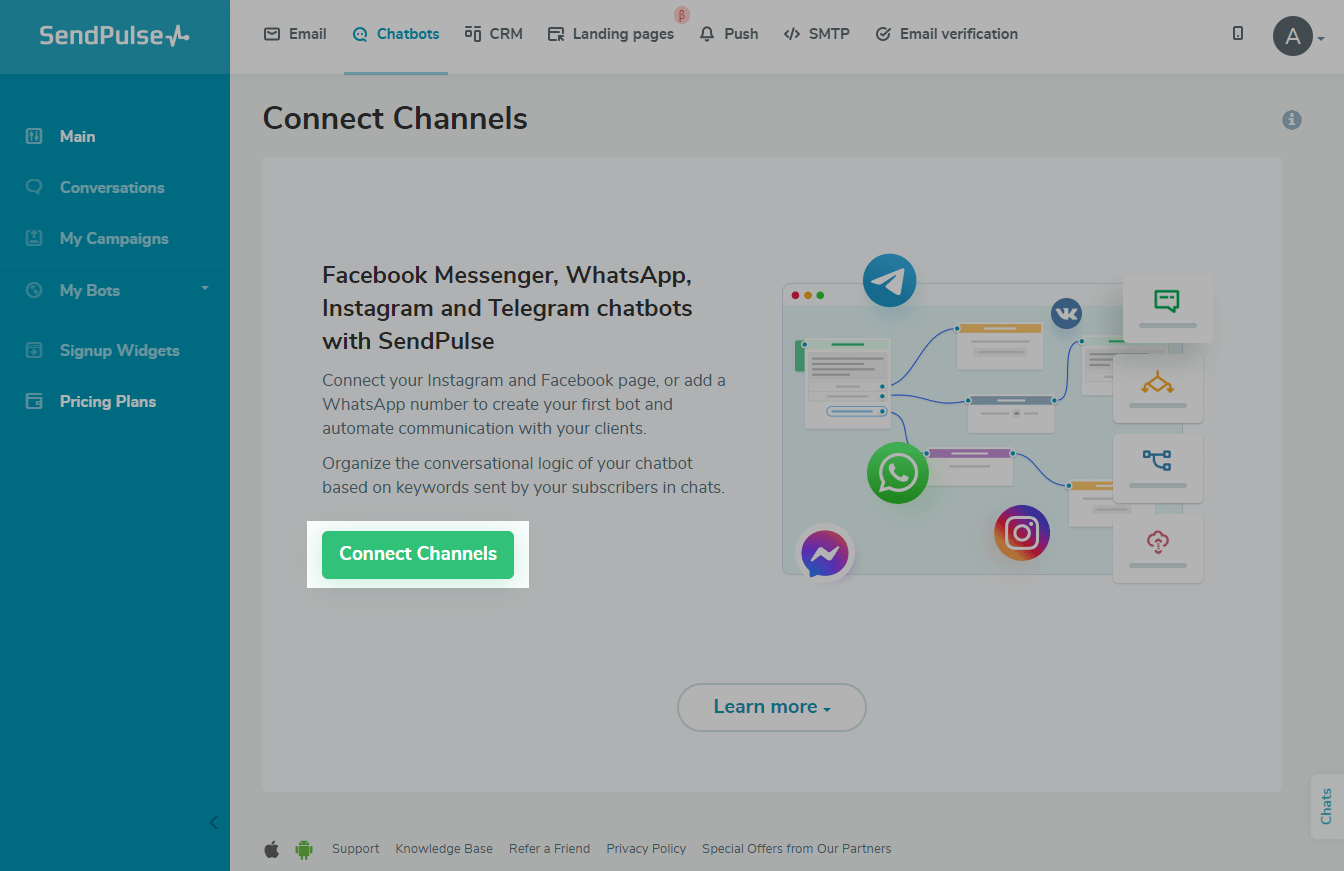 In the "Facebook Messenger" section, click Sign in with Facebook.
Log in to the Facebook account from which you manage your Pages.
Learn more: How to Create a Facebook Page.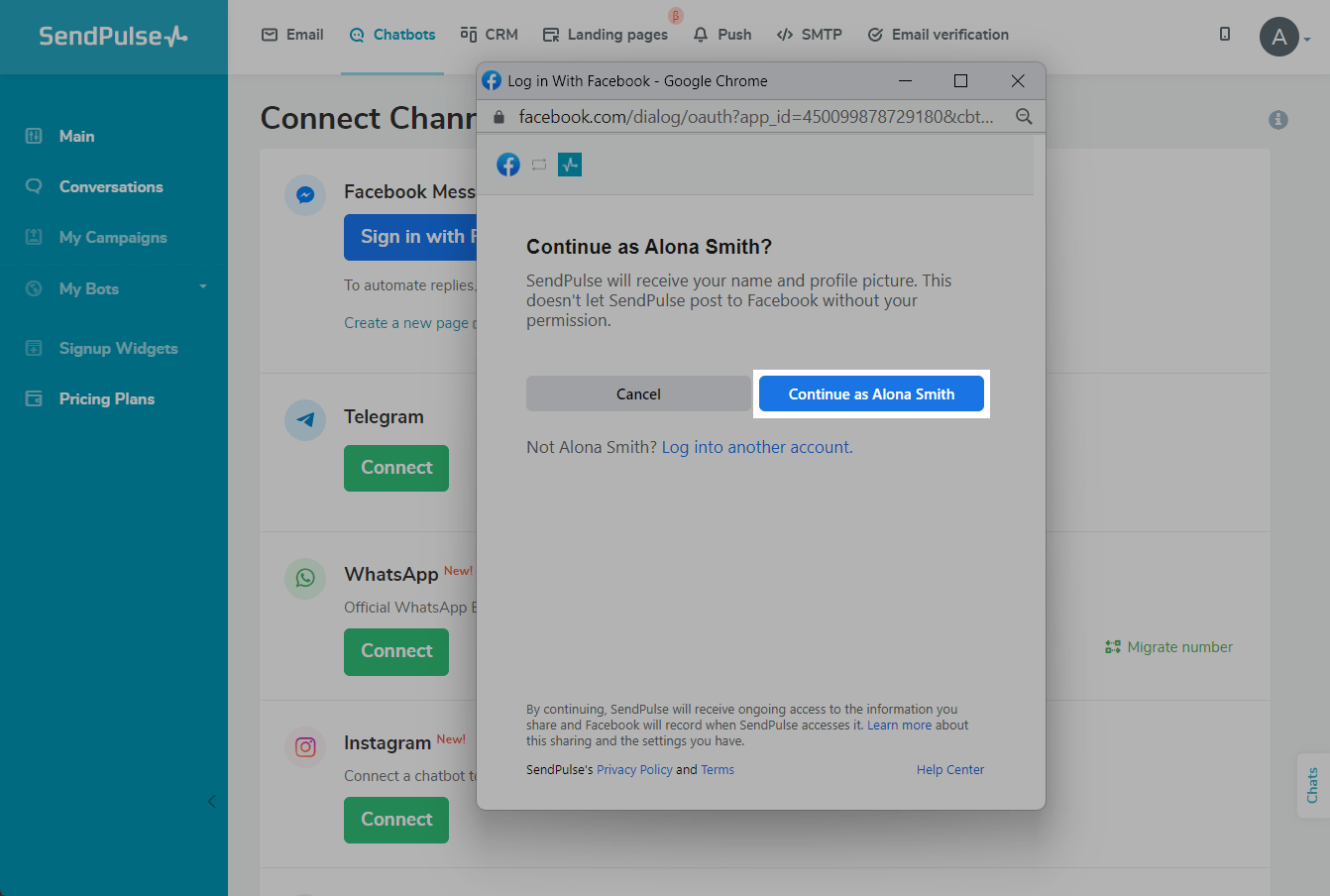 Step 2. Choose a Page
The list of Pages that you can connect will be loaded automatically. Select the Pages for which you want to create chatbots.
Please note that if the desired page is not displayed, it means that your Facebook Page does not have administrator access. Read more: How do I manage roles for my Facebook Page, How do I see what my role is on a Facebook Page.
Step 3. Manage Permissions
To access a subscriber's Facebook messages and data, select all permissions, and click Done.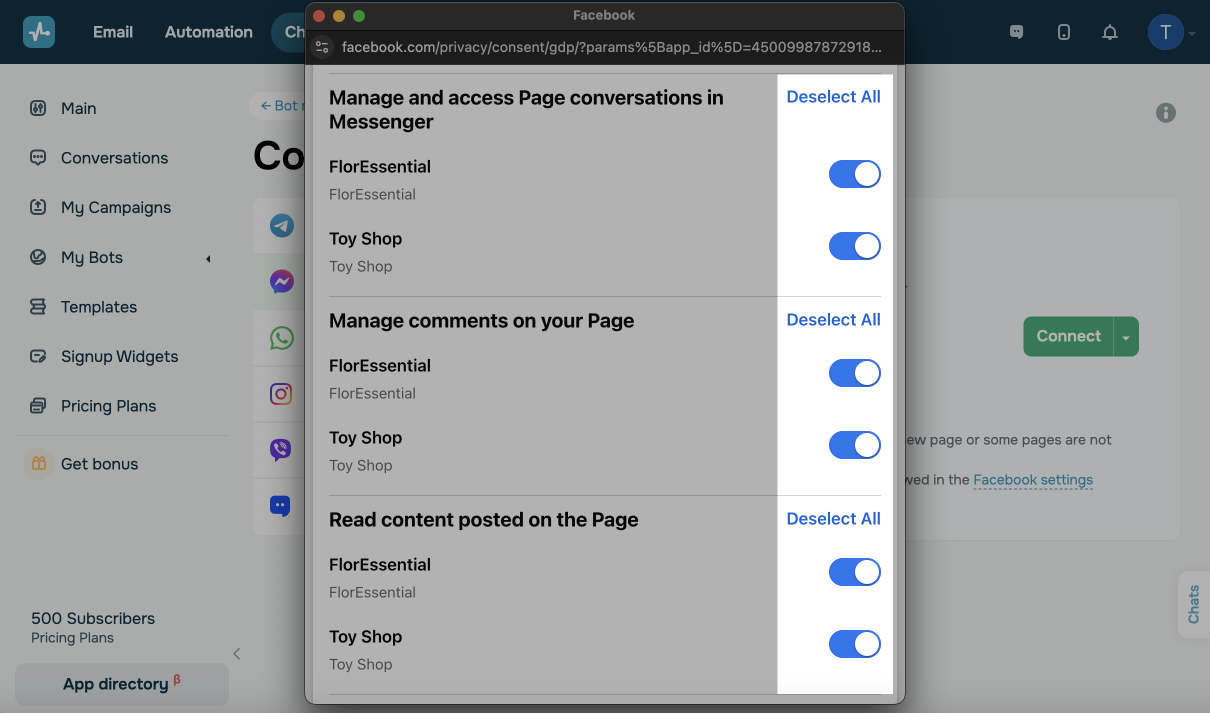 Step 4. Connect Your Chatbot
To connect the chatbot to the Facebook Page, click Connect next to the Page you need.
Step 5: Enter a Code
The service will offer you a code you need to send to your Facebook Page via private messages. Copy it, and click Start on Messenger.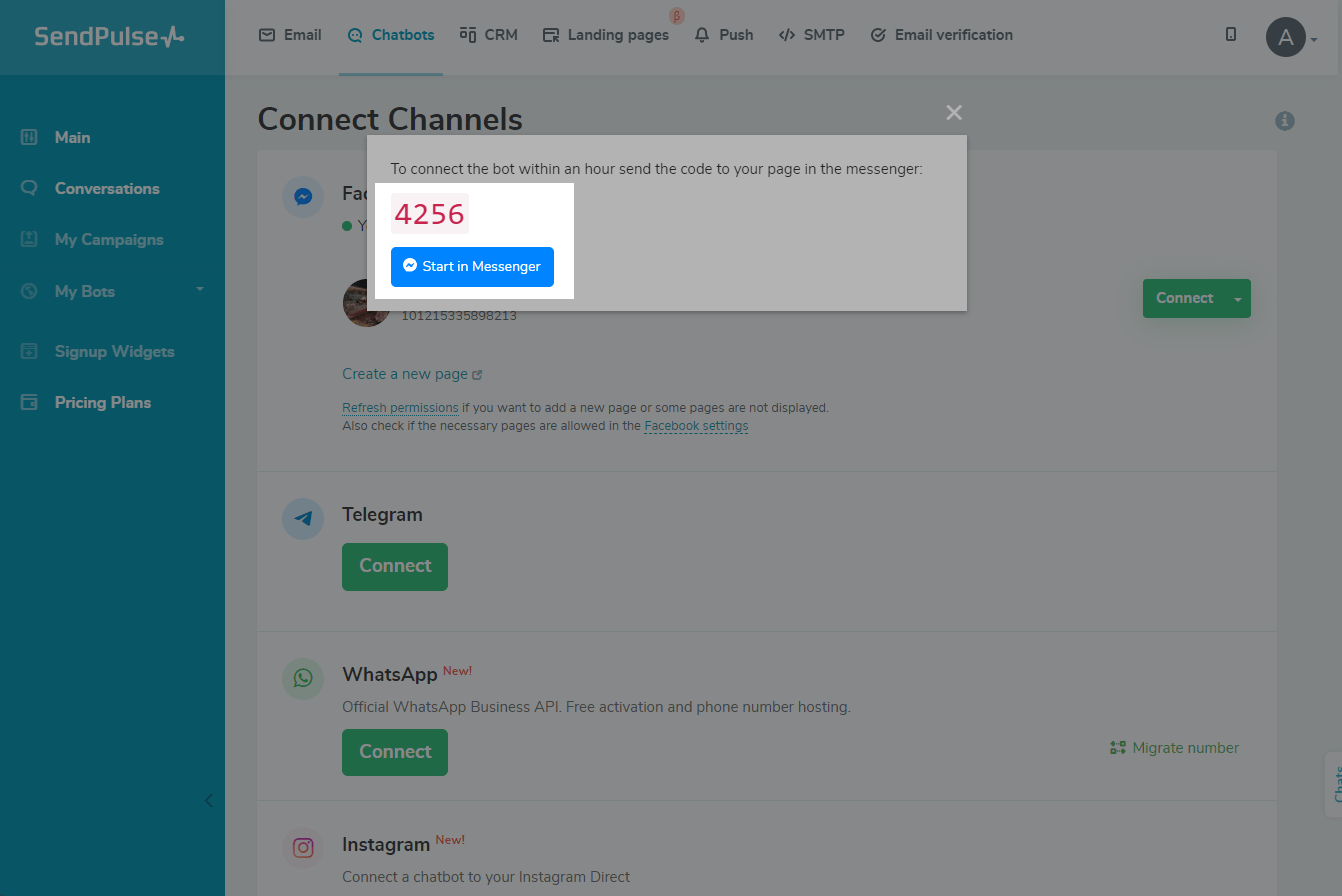 Click Get Started after being redirected to Messenger.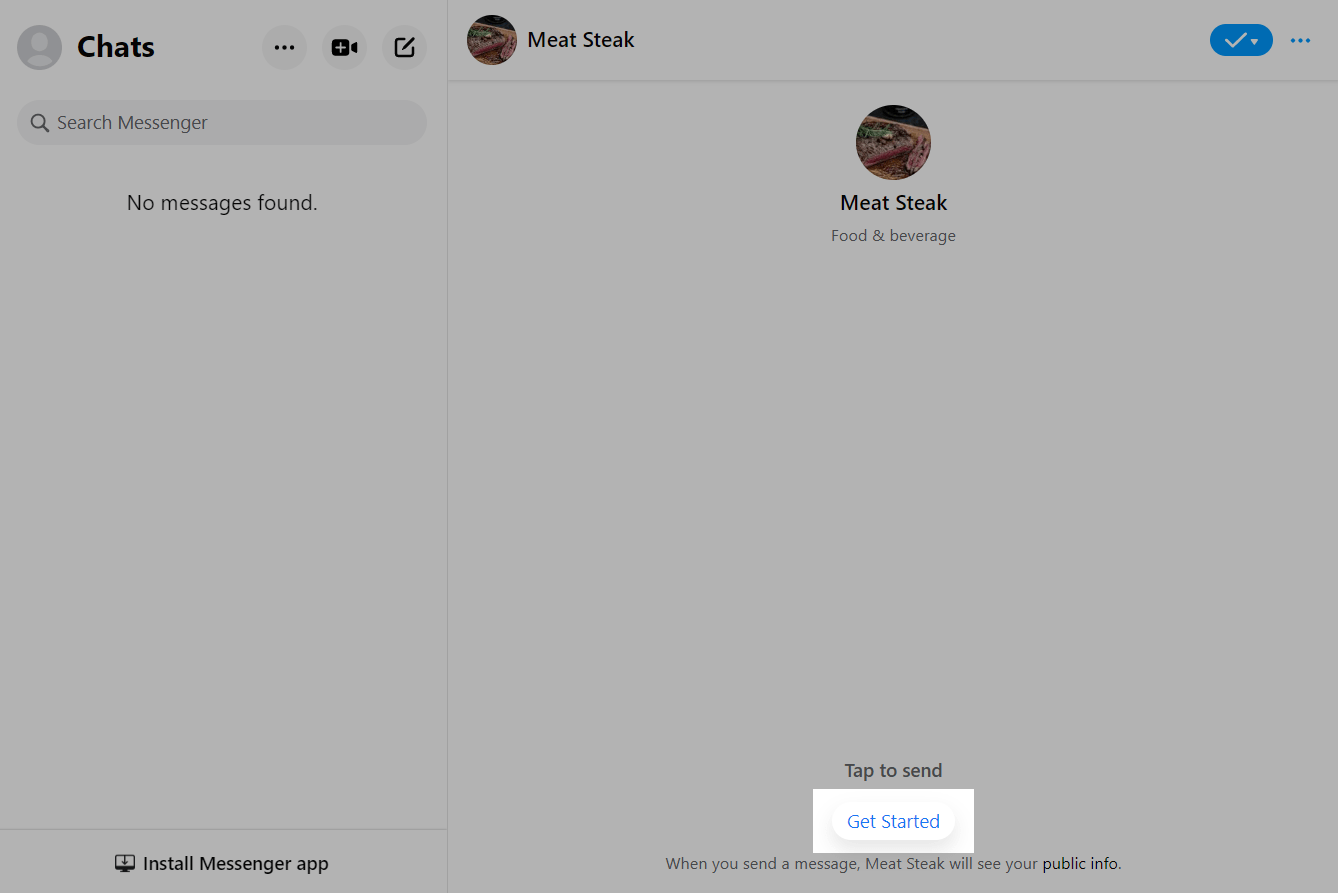 Enter the code you copied earlier. You will receive the first message from the chatbot.
Now you can proceed to set up standard chatbot flows or create new ones, send campaigns, create chat widgets, and chat with customers.
Last Updated: 06.04.2022