Wodify Core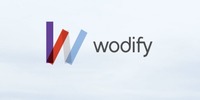 Wodify Core is a software for athletes that allows to manage membership, book and schedule classes, personalize coaching, sell gear and merch, socialize with other athletes and members. In Wodify Core you can generate leads, track the attendance, maintain the relationships with the customers at each step, consult on nutrition, get detailed statistics and analytics on customers and their engagement with your brand and much more.
Why integrate Wodify Core CRM with SendPulse?
Integrating Wodify Core with SendPulse, you won't have to spend hours to copy and paste the contact lists manually because Zapier does it for you. Once, a new lead is created in Wodify Core, their email address is automatically added to your SendPulse mailing list chosen when configuring the integration. Thus, you will focus on establishing the relationships with clients and setting your workflow but not on data entry.
How do you connect Wodify Core to SendPulse?
Integrating Wodify Core with SendPulse unites these two simple tools to benefit your business. Just follow these steps:
Create Wodify Core account
Create a new mailing list in your SendPulse account
Make Wodify Core to SendPulse zap using Zapier with SendPulse integration
Set the kind of interaction you want between these two platforms
Set the trigger email you want to send to your contacts
See our Knowledge Base to learn more about Zapier integration.
If you have any questions on how to connect Wodify Core to SendPulse with the help of Zapier, please feel free to contact us.