Wave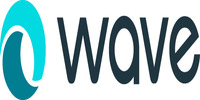 Wave is a completely free cloud-based platform for small businesses for accounting, invoicing and fast payments. No technical skills are required to start working with the app. Create beautiful and professional invoices and receipts in a few minutes, run several businesses in one account, generate reports automatically, customize sales taxes, accept payments in different currencies, track the statuses of your payments and invoices, use invoice and bill reminders, customize the income and expense categories, connect your bank accounts, get cash flow insights, calculate sales taxes automatically, track payments anytime from anywhere.
Why integrate Wave with SendPulse?
Integrating Wave with SendPulse, you don't have to export the email addresses from Wave to SendPulse manually since Zapier does it for you. After the integration is set up, every new customer in Wave will be automatically added to a SendPulse mailing list of your choice. This way, you can significantly improve your sales with the help of an email marketing platform. Set up automation flow to greet new leads, send news, updates and relevant offers, notify when necessary. Don't miss a chance to improve your business performance and drive more sales.
How do you connect Wave to SendPulse?
Integrating Wave with SendPulse unites these two simple tools to benefit your business. Just follow these steps: 
Create Wave account
Create a new mailing list in your SendPulse account 
Make Wave to SendPulse zap using Zapier with SendPulse integration
Set the kind of interaction you want between these two platforms
Set the trigger email you want to send to your contacts
See our Knowledge Base to learn more about Zapier integration.
If you have any questions on how to connect Wave to SendPulse with the help of Zapier, please feel free to contact us.