Solve CRM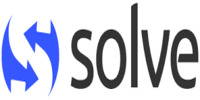 Solve CRM is a powerful and flexible platform perfectly fitting small businesses that manage client projects. The service helps to manage companies, transactions, projects, leases, assets, inspections and much more. With the help of it, you can set your workflow and track its progress; monitor the work of your staff, reduce the expenses; make your team more organized; receive the reminders and notifications when necessary; get the reports on your stuff performance. Solve CRM creates the contacts from incoming leads automatically and shares both event history and clients' emails within the team members.
Why integrate Solve CRM to SendPulse?
Integrating Solve CRM with SendPulse, you can transfer all your target audience into the CRM automatically with the help of Zapier. After a subscriber is added to SendPulse mailing list, they will appear in Solve CRM. Thus, you can track the path of every your lead from the beginning and control the relationship.
How do you connect Solve CRM to SendPulse?
Integrating Solve CRM with SendPulse unites these two simple tools to benefit your business. Just follow these steps:
Create Solve CRM account
Create a new mailing list in your SendPulse account
Make Solve CRM to SendPulse zap using Zapier with SendPulse integration
Set the kind of interaction you want between these two platforms
Set the trigger email you want to send to your contacts
See our Knowledge Base to learn more about Zapier integration.
If you have any questions on how to connect Solve CRM to SendPulse with the help of Zapier, please feel free to contact us.