Optix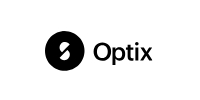 <pOptix is a smart and intuitive mobile platform for coworking spaces management. Use the mobile app to let the users access your services from anywhere and book your workspaces, view the availability of meeting rooms in real-time, change and extend reservations, book several seats. Manage leads and your team; share events, ideas and announcements; take full control over all your locations on one platform; keep invoices, membership management and integration in one single place; send messages from Optix to your team members to keep them updated; enable autopayments to reinforce the process of payment collection; simplify check-ins. Get notifications after the users leave feedback and keep track of analytics to discover room bookings and revenues.
Why integrate Optix with SendPulse?
Integrating Optix with SendPulse, you won't have to do this time-consuming email addresses export because Zapier does it. Once the integration is set up, every new user added to Optix will trigger the creation of a new subscriber in your SendPulse mailing list. This integration allows to reach out to your subscribers with email marketing automation, do more important tasks than mailing list management, and get higher ROI.
How do you connect Optix to SendPulse?
Integrating Optix with SendPulse unites these two simple tools to benefit your business. Just follow these steps:
Create Optix account
Create a new mailing list in your SendPulse account
Make Optix to SendPulse zap using Zapier with Optix integration
Set the kind of interaction you want between these two platforms
Set the trigger email you want to send to your contacts
See our Knowledge Base to learn more about Zapier integration.
If you have any questions on how to connect Optix to SendPulse with the help of Zapier, please feel free to contact us.