Integration with Personizely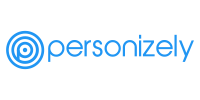 Personizely is a conversion marketing toolkit that helps you turn your visitors into clients, and explore the full potential of your business, website, or eCommerce store with an impressive collection of tools. With Personizely, it becomes easier to explore marketing strategies by collecting information from your customers.
Using pop-ups will increase your conversion rate and sales, and website personalization will make your visitors feel like your website was tailor-made for them by taking advantage of geolocation, device details, referral sources, and other attributes.
Integration Options
Combining SendPulse and Personizely helps you grow your email list and boost your sales much more efficiently. Start adding contacts directly to your email list from highly customizable and targeted pop-ups.
How to Set Up Integration
Go to "Settings" in the upper right corner of your dashboard.
Click on the "Integrations" tab.
Find "SendPulse" in the list of integrations, and click the Connect button.
Paste ID and Secret from your SendPulse account in "Service Setting" > "API."
Then, you can start adding your contacts directly to any of your SendPulse mailing lists.
If you have any additional questions about configuring the integration, you can check Personizely's helpdesk, or contact support via email.