Igloorooms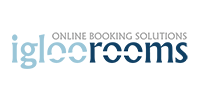 Igloorooms is a cloud-based SaaS technology stack developed to empower hotels with fully-fledged booking systems to help guests with instant booking confirmation. Igloorooms provides a web booking engine and a fully integrated channel manager, in addition to more advanced modules to drive direct sales.
Why integrate Igloorooms with SendPulse?
The integration allows you to transfer your subscriber data to your SendPulse mailing list automatically.
You can build effective communication with your subscribers using personalized automatic email campaigns.
How to connect Igloorooms to SendPulse:
Create a mailing list in SendPulse and copy the Mailing list ID from the URL field
Copy the ID and Secret from API tab in SendPulse account settings
Navigate to "Property" section in Igloorooms account and click "Integrations"
Enter the ID, Secret, and mailing list ID from your SendPulse account
Click "Save"
This will trigger your guests' email addresses to automatically be added to your mailing list when you first activate and then once per day for subscribed users, so sending campaigns becomes really simple.