How to Send a Confirmation Email
Marketers send confirmation emails to confirm a purchase, booking, subscription, registration, etc. Confirmation emails help lead potential customers down the sales funnel. With SendPulse, subscription confirmation emails work automatically if you use our subscription form builder.
Step
1

: Go to the Subscription Form Builder

Go to "Subscription forms" in your account. If you still don't have an account, register. You can build a subscription form to fit your website with the help of a user-friendly drag-and-drop editor or choose one from the list of predesigned subscription form templates. Choose the style of your form. It can be embedded, popup, floating, or fixed. Choose a mailing list and add contacts to it. Here are more detailed instructions on how to create a subscription form.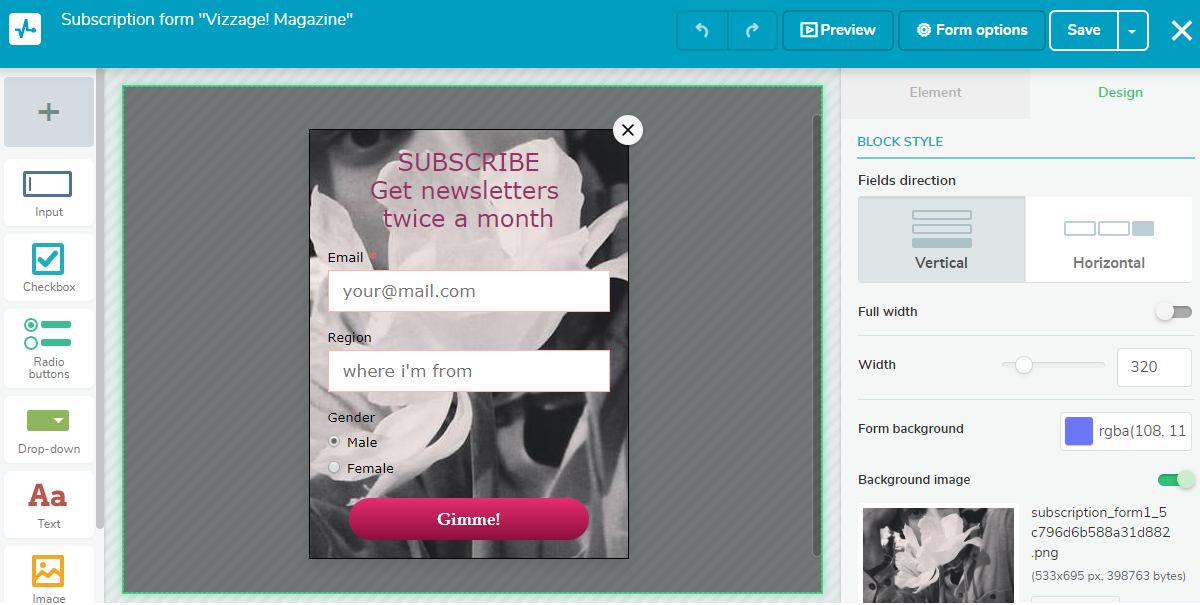 Step
2

: Select the Category of Your Form and Enter Data

Click on "Form option" at the right upper corner in the drag-and-drop editor. Edit the form name and a mailing list if necessary. Add one or more websites where you want the subscription form to locate. Set up the specific circumstances under which the subscription form should appear on the site.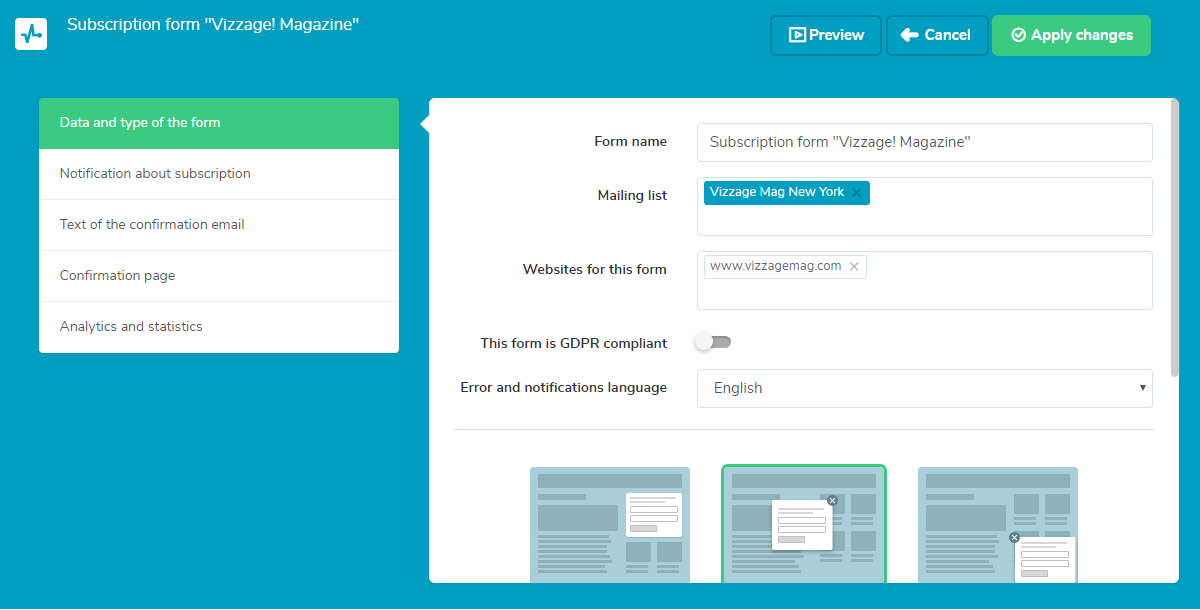 Step
3

: Edit the Confirmation Email

Choose the "Text of the confirmation email" category. Select the "sender address." Create a subject line. Change the text, fonts, and sizes to your liking. If you change the template, our team will moderate it first.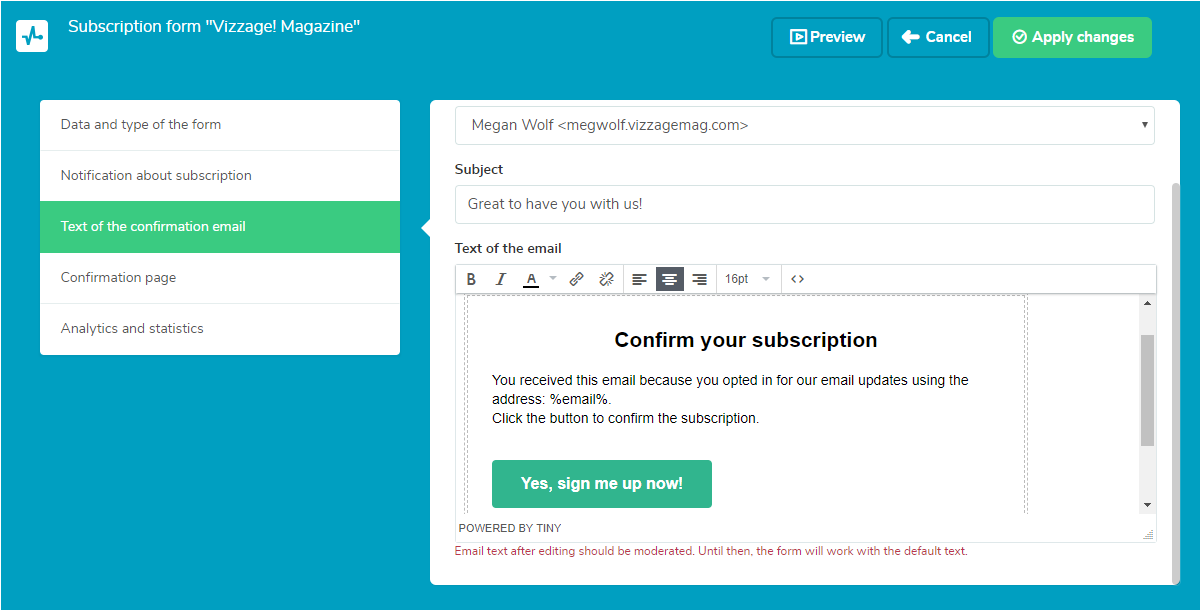 Step
4

: Preview the Confirmation Email as a User

Click "Preview." Fill in the subscription form, which you've just created as if you were a user. Click the button, and the confirmation email will appear in the inbox you've typed in. Go to your inbox and check if everything is alright.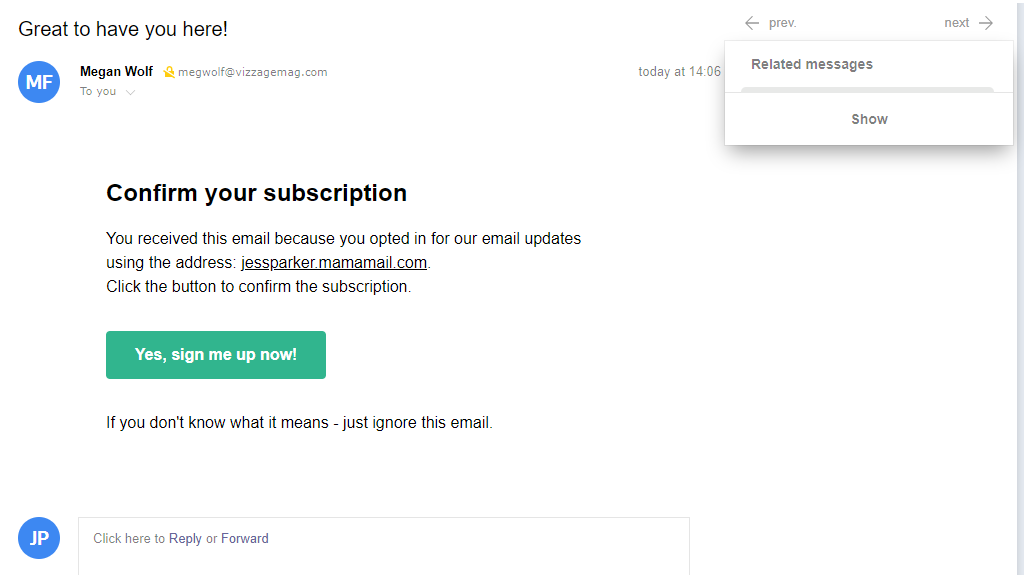 Step
5

: Add the Form to Your  Website

Click on "Save and get code" in the right upper corner. Copy the code snippet and paste it in your website's HTML template. You will be able to change the subscription form and a confirmation email at any time you need it.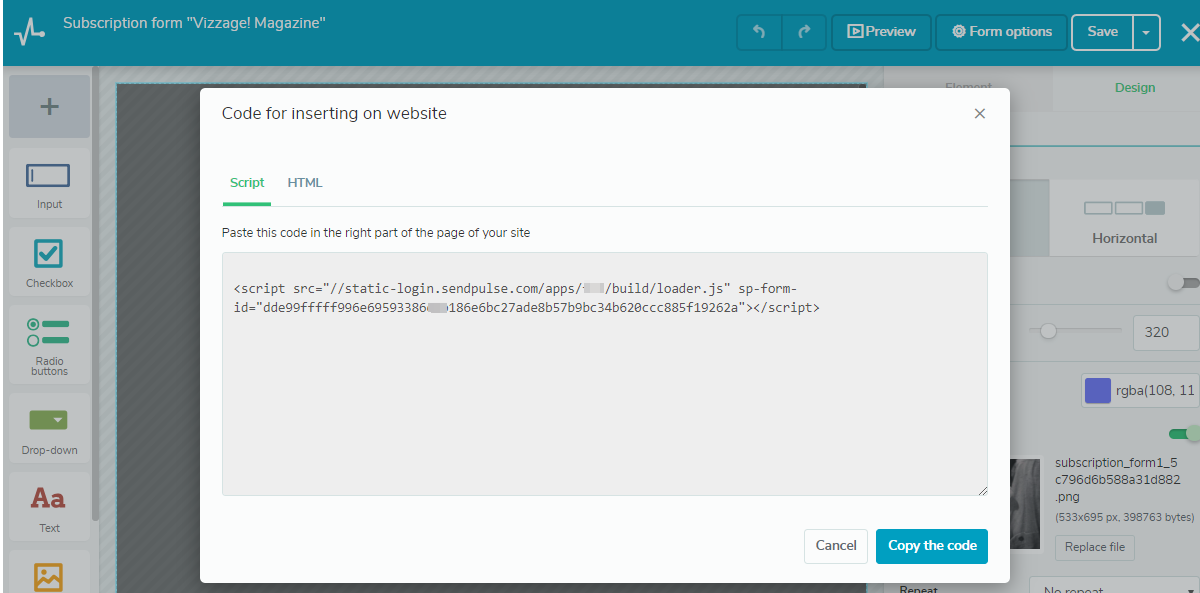 Last Updated: 22.02.2023